Neither 30, nor 50, nor 80, nor 100W. Mobile phones are already charging up to 240 W, 300 W goes out. We've spent years sacrificing the longevity of batteries in exchange for these amazing numbers. I won't be the one to decide who chooses to charge in 10 minutes to get a few percent extra battery life in a few years. But there's one problem that's often not addressed: It's enormous. the chaos that exists in different charging standards.
Logic tells us that if we have a mobile phone that charges at 120W and we have a charger and cable combination prepared for that figure, the mobile should charge at maximum power with said charger. This is not so. In addition, if we abandon the brand's own protocols and use standards such as Power Delivery, we can think that a charger prepared according to the X voltage and the cable should charge the X mobile phone at that voltage. not so.
All with USB-C. each with its own protocol
I currently have two phones at home that charge at 120W. If you haven't seen a charger of this caliber for a phone, you can guess that its dimensions (and the thickness of the cable) are unusual. The approach made sense: with this 120W charger and cable, I'll be able to charge this other 120W phone. Mistake.
When I connected the charger from one particular phone to another and checked the numbers with my voltage meter, I saw that Didn't charge more than 30W. I did not receive the bills although each phone has its own protocol. Let's talk about them first.
Each manufacturer uses its own protocol. It doesn't matter if the two phones charge at X watts or not. If you do not use the original charger and cable, you cannot reach that charging speed.
Although many manufacturers charge at exactly the same voltage, the protocols are different. SuperVOOC in OPPO, Dash Charge in OnePlus, Flash Charge in Vivo, Turbo charging in Xiaomi… Actually, there is some very curious information about these protocols.
For example, the technical page of the Chinese Vivo X90 Pro tells us that the phone is fully charged in 25 minutes. It has a 4,870mAh battery and 120W fast charging. The Chinese Xiaomi Redmi Note 12 Pro+ has a 5,000 mAh battery (more battery than Vivo) and 120 W charging (same as Vivo). Charge in 19 minutes. How is this possible?
Although they have the same 120W peak, each phone regulates its charge cycle in some way. Given the data, in this example, Xiaomi's charge will be more aggressive than Vivo's for faster charging, so chargers are no longer compatible with said maximum charge.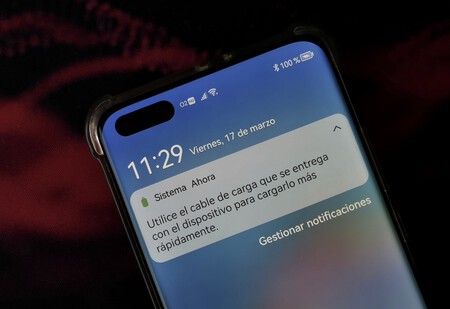 Here we face the first problem: we can't charge it at full power without original charger and cable. Looks like the cable issue is even bloodier. Without going any further, my colleague Javier Pastor has a Huawei P40 Pro with a 40W fast charging system, nothing out of the ordinary. Without the original cable, the phone will not charge at full power even if the charging head is used. It shows a message asking to use the original cable Solution? Go to the checkout and buy the brand's cable. This is not a Huawei issue, it happens with each of the Android brands that have their own charging protocols.
Doesn't fix the problem even with the same protocol
After seeing that a 120W charger and cable cannot charge a phone that supports 120W, I turned to the Power Delivery documentation to try to figure out what was going on. Even if the brand's own protocol is not used, such chargers (with Power Delivery certification) should be able to charge at reasonable speeds.
Power Delivery supports up to 240 W. However, this does not mean that the 120 W Power Delivery charger will charge your 120 W mobile phone to the maximum. standards
Power Delivery technically allows manufacturers to load 48V which opens the door to 240W. One of the key points here? Today's phones and chargers don't just support PPD (Power Delivery). Many are compatible PPS (Programmable Power Supply).
As the name suggests, PPS technology allows for gradual changes between current and voltage. The aim is to make the load more efficient and generate less heat, allowing the manufacturer to change between the load values ​​it deems appropriate. It is something that also allows Power Delivery for brands to achieve this, even if we have a fully compatible charger the maximums are only reached with the proprietary charger.
In short, the picture is somewhat bleak. We are in one of the sweetest moments in history when it comes to cargo. Phones that charge in less than ten minutes, midrange with 67W, GaN fire to reduce the size of chargers.
All this so that we can get the most out of the fast charging of our phone only if it has its original cable and charger. Combining everything with USB-C is nice, but the protocol war has been lost by users.
Image | OPPO
on Xataka | A mid-range charger is more powerful than my crockpot. Fast charging is completely out of control
on Xataka | Fast charging raises an interesting debate: milliamps will suffer if we want it to continue to rise.
Source: Xataka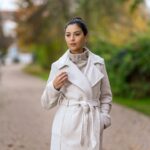 Emma Ortiz is a gadget expert and author at Div Bracket. She provides in-depth coverage of the latest and greatest in consumer technology, offering readers an inside look at the latest trends and innovations in the world of gadgets.