Especially with the pandemic period, the number of people investing in cryptocurrencies has increased so much that almost everywhere around us There are necessarily people who make or lose a lot of money with this latest investment model.
In fact, the popularity of cryptocurrencies has increased so much that even the Central American country of El Salvador has announced in recent years with a revolutionary decision that it has made Bitcoin its national currency. But any country perspective on cryptocurrencies It is certainly not the same as some banning cryptocurrencies altogether, preventing them from being traded to their citizens.
Which countries have banned cryptocurrencies?
At the top of the list is the Bitcoin mining giant of a period: China
By far one of the countries that ban cryptocurrencies largest and most remarkable It can be said that the country of origin is China. The attitude towards cryptocurrencies of the world's second most populous country after India began with a ban on local cryptocurrency exchanges in 2017 and gradually evolved into a total ban on all things crypto in September 2021.
However, China has its own currency. Releasing a digital version of the yuan steps like this show that he is not completely closed to cryptocurrency technology. What they really want is to be in control.
Besides money laundering and fraud in China, the biggest reason for these bans is the concern that the crypto economy could harm economic development in China.
One of the richest countries, but not very hot for cryptocurrencies: Qatar
According to the IMF, the world from the richest countries Qatar, one of the countries, had banned Bitcoin and all other cryptocurrencies through the country's Qatar Financial Center Regulatory Board (QFCRA) in early 2020.
Cryptocurrency activity is banned in Qatar due to price volatility, the possibility of financial crime and lack of support from the central government.
Where Bitcoin is officially haram: Egypt
In Egypt, the ban took effect in 2020, with the central bank emphasizing that the value of crypto is not tied to any tangible asset and that only recognized national currencies can be traded in the country. In addition, Dar al-Ifta, the country's main Islamic advisory body in Egypt, issued a religious decree in 2018, making it possible to exploit cryptocurrencies. haram classified as.
Cryptocurrencies are banned in Egypt due to the anonymity of cryptocurrencies, the possibility of being used in money laundering and the incentive to trade with the Egyptian pound, the country's official currency.
Another North African country that cannot warm to cryptocurrencies: Algeria
Algeria launched virtual currencies in 2018, long before cryptocurrencies really took off. buy, sell, use or hold banned after the enactment of a financial law that made it illegal.
One of Algeria's reasons for banning cryptocurrencies is that digital currencies can be used for illegal activities such as drug trafficking, money laundering and tax evasion due to the guaranteed anonymity of their users during crypto transactions.
When no one knew what Bitcoin was, it was banned here: Bolivia
Perhaps, while few people in the world knew about cryptocurrencies, Bolivia hastily banned cryptocurrencies during the era of former Prime Minister Evo Morales. since 2014 There is a complete ban on using Bitcoin in Bolivia. The Central Bank of Bolivia has issued a decree banning Bitcoin and all other currencies that are not regulated by any country or economic region.
In Bolivia, then-Prime Minister Morales made this decision, arguing that cryptocurrencies threaten financial stability and could be used in criminal activities such as drug trafficking and terrorism.
Another country that is not good with cryptocurrencies: Bangladesh
Bangladesh has the second largest economy in South Asia. The relationship with cryptocurrencies is quite complex. Officially, there are bans on cryptocurrency transactions punishable by up to 12 years under the country's money laundering and terrorism financing laws.
However, the country has recently seen a warming trend towards crypto and virtual assets. a new blockchain strategy suggested, and there are no fully credible reports of any conviction related to the use of crypto.
Among the reasons for Bangladesh to ban cryptocurrencies, money laundering and the possibility of not having full access to certain powers are cited as reasons.
One of the places where the use of cryptocurrencies can be the most dangerous: Afghanistan
Another country where you can get in trouble if you can get hold of cryptocurrencies is Afghanistan. the Taliban, When he returned to power in 2021, he made the decision to ban the cryptocurrency in September 2021.
The Taliban, who are by no means pro-free markets, not only ban cryptocurrency, but also detain crypto users as much as possible. strict punished.
The main reasons for the attitude towards cryptocurrencies in Afghanistan are the high volatility in the prices of cryptocurrencies and the departure of assets such as the US dollar due to the absence of crypto exchanges in Afghanistan.
Another country that bans cryptocurrencies, home of Mount Everest: Nepal
Nepal, otherwise known as the heart of the Himalayas apart from its colorful festivals and cultural riches. September 2021 banned cryptocurrencies. The country's central bank, Nepal Rastra Bank, has declared the use, mining and trading of cryptocurrencies illegal.
The main reason for Nepal's tough stance on cryptocurrencies is the high number of allegations of fraud in the sector and the illicit outflow of domestic capital.
Sources: Cloudwards, Euronews, Yahoo Finance, Cryptonews, Cointelegraph
Technology gift suggestions that will make moms happy

Source: Web Tekno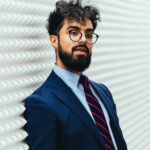 Jason Root is a blockchain enthusiast and author at Div Bracket. He provides comprehensive coverage of the latest developments in the world of blockchain, offering readers a unique perspective on the industry and its potential for revolutionizing various industries.