There has been a confusing development regarding cryptocurrencies, one of the most talked about investment tools in recent years. Bitcoin (BTC), against the Australian dollar serious loss of value. BTC, which trades at $28,000 in global stock markets, is located in Australia. 22 thousand dollars traded levels. So what happened to this incredible situation? How did Bitcoin fall to a cheap spot against the Australian Dollar?
Binance is one of Australia's largest third-party payment providers in the country. PaymentID cooperated. However, on May 18, PayID and Binance Australia parted ways. As such, the mechanism that allows investors to buy and sell cryptocurrencies via wire transfer has been discontinued. Binance Australia offers trading in Australian dollars (AUD) for the post-PayID period. will be terminated announced.
This caused BTC to depreciate against the Australian dollar
Binance has announced that Australian investors have until June 1 to withdraw their funds. As this deadline approaches, investors they went into a senseless panic and tried to pull crypto investments into their bank accounts. Due to the balance between supply and demand, the lack of anyone to buy BTC in Australian dollars when entering a large number of sales, fall into the prizes causes. As a result of all this, BTC, which was at the level of USD 28 thousand in the world market, was able to find a buyer in Australia for only USD 33,750, that is, USD 22 thousand.
BTC/AUD current price chart
As you can see in the chart above; BTC/AUD parity is completely out of BTC/UDST parity. act independently. Moreover, this independence is expected to continue for some time to come.
Let's get to the main point: "If I sell my BTC, convert it to AUD and buy BTC, won't I make a profit?"
That Bitcoin is cheap in Australia is a reason for crypto investors. may have whetted his appetite. After all, everyone wants to buy a product cheaper than it is and sell it for a profit. So, can't we do this in AUD?
The answer to this question is unfortunately no. Let's say 1 BitcoinYou may be planning to make a profit by converting it first to USDT, then to AUD, and finally back to BTC. However, this is not possible because you cannot buy AUD with USDT on Binance Global. Binance, USDT/AUD The pair is closed for trading. This is what prevents you from trading. We tried, it didn't work 🙂
Remark: This content cannot be considered investment advice. While we only failed at Binance Global in our attempt, there are many cryptocurrency exchanges in the world. If you can find BTC/USDT, USDT/AUD and AUD/BTC pairs on another exchange at the same time, you may be able to make a profit.
Source: Web Tekno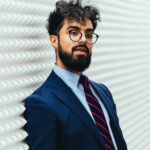 Jason Root is a blockchain enthusiast and author at Div Bracket. He provides comprehensive coverage of the latest developments in the world of blockchain, offering readers a unique perspective on the industry and its potential for revolutionizing various industries.