Türkiye leg of Binance, the world's largest cryptocurrency exchange Binance Turkeylaunches an unmissable draw for music lovers. Binance Türkiye, one of the most loved artists of the moment Before The Weeknd's concert in Prague to its users concert ticket is given as a gift.
Users who want to win The Weeknd concert tickets from Binance Turkey do not need to exchange any cryptocurrencies. The only requirement for a chance to win tickets is to log into the Binance app. perform authentication.
Not only concert tickets, but also travel and accommodation costs are reimbursed:
Binance Turkey is offering its lucky users tickets not only to The Weeknd's concert, but also to Prague. plane ticket there and back And Accommodation options for August 5-7 will also meet. Moreover VIP visa service will also be offered.
Here's what you need to do for a chance to win The Weeknd's concert:
After joining Binance Türkiye, tap on the profile logo in the top right corner of the mobile application.
Press the "Authentication" option and open the "Authentication" page.
Select the document type.
Take a photo of the front and back of your ID respectively and upload it to the system.
Then click the "Take Selfie" option to take a picture of your face.
If your information is correct after these steps, the authentication process will take place in a short time.
Participation in the promotion is possible between May 15, 7 p.m. and June 15, 11:59 p.m. If the prices From June 16 to June 30 will be distributed.
The winners of the prizes will be determined among the participants. 50th and 500th persons will be.
Users who have previously registered but have not yet completed their identity verification can also participate in the campaign.
Great Eldogan, director of Binance Türkiye, shared a statement about the campaign:
"As the Binance Turkey team, we continue to undertake exciting projects for our community. In addition to the products, services and high-quality security applications that we offer as Binance; We strive to provide our users with the highest level of experience through our webinars, community meetings, mentoring programs, social activities and campaigns. This time, at our own expense, we are sending lucky Binance members to the unforgettable concert of The Weeknd, one of the most listened to and followed artists in the world. Anyone who authenticates in the Binance application has the option to take advantage of this opportunity. We invite everyone to this special experience."
Source: Web Tekno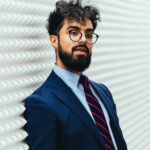 Jason Root is a blockchain enthusiast and author at Div Bracket. He provides comprehensive coverage of the latest developments in the world of blockchain, offering readers a unique perspective on the industry and its potential for revolutionizing various industries.