In chaotic environments in war and disaster situations, many sudden need can happen. No doubt this one One of the most important is money.because in such environments money may be needed more than in previous times.
In such sudden situations, no matter where you are in the world, this is the best way to send or receive money. It can be said that cryptocurrencies. behind cryptocurrencies blockchain technology It also brings a number of advantages over traditional methods.
In what difficult times were cryptocurrencies used?
Russia-Ukraine War
In the war between Russia and Ukraine, which has flared up in recent years and continues to this day, ukrainian side, He has made quite a lot of use of the benefits of cryptocurrencies.
Alex Bornyakov, Ukraine's deputy minister at the Ministry of Digital Transformation and the government's crypto spokesperson, has previously stated that Ukraine uses cryptocurrencies. 100 million dollars He announced that he was earning a good income.
Bornyakov shared a post in March 2022. in the tweet On the other hand, it announced that with the proceeds of cryptocurrencies, it had purchased 5,500 flak jackets, 410,000 packed lunches, 500 ballistic plates for body armor, 3,125 thermal cameras and optics, 500 helmets, 3,427 medicines and 60 radios.
Kahramanmaras earthquakes
In the earthquakes of Kahramanmaraş that saddened us all, With the campaign started by Haluk Levent Cryptocurrency donations were collected from all over the world.
Haluk Levent shared a story at the time. tweet of 5 million dollars in 1 week He announced that he had collected cryptocurrency worth money and transferred all these earnings to the Dude Association.
Crypto solution for people with water shortage: WaterAid
Using cryptocurrencies is also very beneficial for charities because cryptocurrencies regardless of where you live Donating to charity is quite easy.
One of these examples is WaterAid. This institution collects help for people struggling with clean water through cryptocurrencies, and according to the statement, it is currently In front of 18,550 people, raising $371,000 created a clean water source.
Why are cryptocurrencies preferred in the above examples?
Send money in seconds
In the event of disaster, war, or any kind of aid, and especially cross-border money transfers, some barriers still exist in the traditional methods. One of the most important of these is the the money may have a late arrival at the desired place.
However, this is the exact opposite for cryptocurrencies. Send your money wherever you live to a crypto wallet address Only minutes or even seconds gets. For example, if someone in the US or Europe sends you cryptocurrencies with a few transactions can happen quickly.
Transactions at low cost
crypto currencies, to worldwide money transfer We've discussed how you can help. Another point where cryptocurrencies can help over traditional methods is its low transaction costs.
Transaction fees for sending money to someone with cryptocurrencies almost zero it could be. Cryptocurrencies that work in the logic of decentralization, third parties such as VISA It should be noted that eliminating the need to approve transactions plays an important role in this.
Unaffected by value
Besides the other devastation it caused during periods like war, also economically can cause great destruction. In times like these economic uncertainty and fluctuations It can also come together.
Cryptocurrencies, albeit with fluctuating prices it works in a decentralized system and does not need third parties according to local currency during periods such as war becomes less sensitive and provide people with financial independence.
Fast accessibility
Only use cryptocurrencies Internet connection Having a computer or smartphone is enough. For example, no authentication or other additional processes are required to open a cryptocurrency wallet.
Due to such advantages, cryptocurrencies are much more popular than traditional financial institutions. it's quick and easy. This allows for effortless internet transactions or sending money to someone.
decentralization
One of the main mottos of cryptocurrencies is decentralized. Thanks to its decentralized structure, no state or third party can prevent or impose sanctions on cryptocurrency transactions.
For example, during the war between Russia and Ukraine, the European Union transferred 7 Russian banks to the international money transfer system. Decided to remove it from SWIFT and prevented the purchase of money from abroad through banks. In the same context, it is impossible to impose similar bans and sanctions due to the decentralized nature of cryptocurrencies.
Sources: Coindesk, Euronews, Forbes
Source: Web Tekno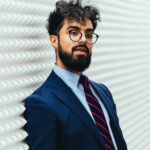 Jason Root is a blockchain enthusiast and author at Div Bracket. He provides comprehensive coverage of the latest developments in the world of blockchain, offering readers a unique perspective on the industry and its potential for revolutionizing various industries.