The South Korean city of Busan has signed an agreement with FTX cryptocurrency exchange to develop the blockchain industry and create an infrastructure for trading digital assets.
According to the press release, the collaboration with FTX is part of a broader plan to transform the city into a digital financial center.
Crypto company will promote and support educational programs in the field DLT to initiate projects with regional universities and in the Busan Blockchain special region.
FTX will provide technology and infrastructure support to the city in the establishment of Busan Digital Asset Exchange.
According to Amy Wu, head of FTX's investment division, the exchange will open its Korean branch in the city within a year.
"Through this agreement, we will help create the Busan Digital Asset Exchange and turn the city into a private blockchain hub, providing a new impetus for the growth of the local economy," said Mayor Park Hyun-jun.
On August 26, a memorandum of understanding with city officials was signed by the Binance crypto exchange. The agreement provides similar objectives to the Busan-FTX partnership, including the launch of a digital asset trading platform.
Binance also stated that it will establish a presence in the city by the end of 2022.
"With our industry position and technological expertise, coupled with Busan's strong support for the blockchain industry, we hope to foster the adoption of cryptocurrencies inside and outside the city," said Binance CEO Changpeng Zhao.
According to local media, seven major brokerages in South Korea, including Mirae Asset Securities and Samsung Securities, are planning to launch cryptocurrency exchanges in 2023.
Source: Fork Log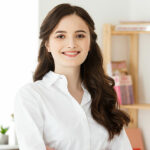 I'm Sandra Torres, a passionate journalist and content creator. My specialty lies in covering the latest gadgets, trends and tech news for Div Bracket. With over 5 years of experience as a professional writer, I have built up an impressive portfolio of published works that showcase my expertise in this field.