Binance, the largest cryptocurrency exchange, has achieved global success and aroused great interest. "Binance Student Ambassador Program" started in our country. With the program launched within Binance Turkey, it will aim to raise awareness of financial literacy in our country.
The program aims to reach all university students in Turkey from all university campuses. no more than two people as a student ambassador.
If you want to enter the world of cryptocurrency by opening a Binance TR account, you can click here.
How do I sign up for the Binance Student Ambassador program?
Students who wish to act as a bridge under the Binance Student Ambassador program can submit their application. Via the Binance Academy website can do. The student ambassadors will be determined in the coming weeks with the evaluation after the registrations.
What is offered to those selected for the Binance Student Ambassador program?
Those who qualify to become Binance Ambassadors can take advantage of numerous opportunities, from financial literacy training to internship opportunities.
What roles will Binance Student Ambassadors take on?
Binance Ambassadors will use their knowledge of Web3 technologies and blockchain to support events held in these areas at the universities where they study. Thus, it will both mentor other students on financial literacy and gain leadership experience in local technology groups they have formed in universities, and will support the level of awareness on future technologies.
Source: Web Tekno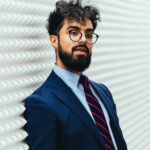 Jason Root is a blockchain enthusiast and author at Div Bracket. He provides comprehensive coverage of the latest developments in the world of blockchain, offering readers a unique perspective on the industry and its potential for revolutionizing various industries.