Last night there was an event that interested all investors in cryptocurrency. The US Department of Justice and the US Department of the Treasury on Cryptocurrencies »international action plan". 20 thousand 550 dollars dropped to levels. This sudden drop also led to a price drop in altcoins.
So what happened in this process? What did the US say? Why did bitcoin crash? Now we will tell you all one by one. If you're ready, let's get started.
Let's take a look at the price chart first:
Looking at the Coinmarketcap data, we see that the nearly $1,000 drop in Bitcoin around 6:20 pm we see it happening. When the clocks showed 7:45 PM, the price dropped to $20,000 550 levels. Running parallel to this is all altcoins, especially Ethereum price drop took place. The decline of some cryptocurrencies was as follows:
Ethereum (ETH): $1,599 to $1,510
Binance coin (BNB): $300 to $280
Ripple (XRP): $0.40 to $0.37
dogecoin (DOGE): $0.09 to $0.08
Let's get to the point… What exactly did the US announce?
In a statement from the US Department of Justice, not many people have even heard of it It was announced that the Russian-based cryptocurrency exchange Bitzlato has been seized. Authorities announced that the founder of the exchange was detained in Miami and stated that the French government and the US Treasury Department were also involved in the incident. Ministry of Justice, Bitzlato money laundering tool They said it has become…
The news from the US was not just that. Parallel to the statements, remarkable news appeared in Bloomberg. In the statements made, among the cryptocurrency exchanges, GenesisIt is reported that the company is preparing to file for bankruptcy. But that didn't matter to investors either. Because Genesis, already in the time when the exchange called FTX went bankrupt. announced to have liquidity problemsHe even suggested that he was already bankrupt.
At around 8:15 PM, Bitcoin surged again!
Statements from the US gave some encouragement to investors. relieved. So much so that Bitcoin, which fell to $20,000 around 7:50 PM 557, rose above $21,000 as of 8:15 PM. Bitcoin, which has been showing fluctuating movements since the time of writing this article. 20 thousand 740 dollars level is traded.
What happened to the unaware investor!
The news that the US will make an announcement, Created a FUD effect. In other words, people started panic selling, fearing that there would be a sudden drop. Investor buying at a higher price due to panic selling has damaged…
Source: Web Tekno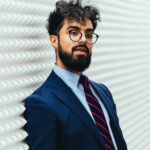 Jason Root is a blockchain enthusiast and author at Div Bracket. He provides comprehensive coverage of the latest developments in the world of blockchain, offering readers a unique perspective on the industry and its potential for revolutionizing various industries.