2022 was not a good year for crypto investors. Because events such as the bankruptcy of Terra (LUNA) and FTX resulted in a loss for the investor on the one hand and for the sector on the other. broke the trust. Parallel to all these discussions, the regulatory discussions started. The latest news is about the cryptocurrencies of the European Union. an important regulation proved that it was about to be implemented.
The European Parliament (EP) committee has raised an important issue regarding banks allowing cryptocurrency-related transactions. approved the edit. This regulation imposes an important rule on banks that hold or allow cryptocurrency trading. The regulation, which will be opened for approval by EU member states after approval in the General Assembly, aims to protect investors.
The regulation imposes capital requirements on banks that hold cryptocurrencies!
The regulation, approved by the European Parliament, sets capital requirements for banks. Let's say a bank has $1 billion in Bitcoin. According to the regulation, the bank It will allocate $1 billion in capital for Bitcoin alone. This protects the bank and its customers in the event of possible shocks. In addition, banks can determine how much cryptocurrency they have and what services they offer related to cryptocurrency. transparent They will have to explain it somehow.
Basically the amount of cryptocurrency each bank owns. 1250 percent It is recommended to allocate capital. However, AP considers 100 percent of the capital amount to be a reasonable level. If the countries of the European Union accept and put the regulation into effect, banks From 2025 will allocate as much capital as the amount of cryptocurrency. If the regulation comes into force, it will fall under Basel III, an internationally agreed agreement following the 2008 crisis.
Source: Web Tekno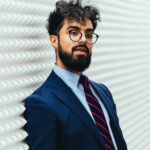 Jason Root is a blockchain enthusiast and author at Div Bracket. He provides comprehensive coverage of the latest developments in the world of blockchain, offering readers a unique perspective on the industry and its potential for revolutionizing various industries.