The United States is no longer a haven for cryptocurrencies. In addition to the actions of the SEC, it was the Biden Administration that now put forward its proposal. The main measure affecting Bitcoin is the so-called up to 30% in the energy cost of mining.
Depending on the energy cost of mining cryptocurrenciesThe United States will add a fee. Initially it will be 10%, but after three years it will increase by 10% each year until it reaches the above mentioned 30%. The goal, as announced by the US government, is to reduce the number of cryptocurrency mining machines in the country.
New York has become the first state to choose to limit Bitcoin mining due to its high energy inefficiency. Now he wants to carry this idea across the country.
The Treasury Department document states, "The increase in energy consumption attributable to the growth of digital asset mining has adverse environmental impacts and can have environmental justice implications, as well as increased energy prices for those sharing a power grid with digital asset miners." .
Currently this is an offer. Now It must pass the House of Representatives and the Senate.where it can meet opposition.
In addition to the mining tax, the document opens the door to other proposals, such as expanding securities lending rules to include digital assets.
The regulation of cryptocurrencies is presented as one of the issues that the Biden Administration will try to address during this period.
It is aimed to start applying 10% interest as of 31 December this year. reaching 30% by the third year. To perform the calculation, Bitcoin miners will be asked for an estimate of the energy consumed.
Enforcement of this fee is expected to be accompanied by greater surveillance of those illegally connecting to the electricity grid.
Source: Xataka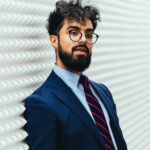 Jason Root is a blockchain enthusiast and author at Div Bracket. He provides comprehensive coverage of the latest developments in the world of blockchain, offering readers a unique perspective on the industry and its potential for revolutionizing various industries.