One of the most talked about issues in the tech world lately. ChatGPT artificial intelligence technologies such as The project, which we can summarize as an artificial intelligence supported chatbot, has recently appeared in the world of cryptocurrency. Cryptocurrency developers projects supported by artificial intelligence They work hard for it.
But not only real developers, malicious groups And it seems that he is trying to take advantage of this situation. According to the latest news, it was launched as an artificial intelligence-backed crypto project.Harvest keeperIt is alleged that "Harvest Keeper" harmed investors. The Harvest Keeper team reportedly disappeared after collecting $993,000 in investment from investors. However, Harvest Keeper, 101 percent in 21 days offered a return on investment.
The Harvest Keeper team is silent
Working on detecting fraud incidents in blockchain technologies CertiK The statements from the platform called Harvest Keeper stated that it is one of the scam projects. CertiK belongs to the movements of the money stolen from the investors on the wallets. screenshots also shared. However, Harvest Keeper is silent on the matter and continues to post on social media.
Screenshot shared by CertiK:
CertiK also explained how the theft took place. According to the statement, Harvest Keeper already has too many users. app permission had received. In addition, the team, which dealt with the phishing method in the BSC, Ethereum and Polygon networks, about 1 million dollars he got the money.
What should the investor do?
According to CertiK's statements, investors should absolutely not use Harvest Keeper systems. not login needs. In addition, if you have a crypto wallet that you have connected to the Harvest Keeper system, this connection will be instantaneous must be cut. Otherwise, wallets may remain empty.
Metamask is reportedly unable to access Harvest Keeper!
Looking at the social media shares, we can see that the shares on Harvest Keeper are starting to rise, especially on Twitter. Investors comment under the posts on the project page, they want their money back. a shared one in the screenshot There is a remarkable claim about Metamask. It appears that the Metamask team has determined that Harvest Keeper is fraudulent. Because, according to the description in the screenshot, access the Harvest Keeper page limited case. Metamask confirmed CertiK and explained that the application "Ethereum Phishing detectorHe said he was blacklisted
Source: Web Tekno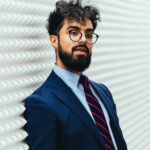 Jason Root is a blockchain enthusiast and author at Div Bracket. He provides comprehensive coverage of the latest developments in the world of blockchain, offering readers a unique perspective on the industry and its potential for revolutionizing various industries.