Binance, the world's largest and most popular cryptocurrency exchange, has announced the events it will host and the prizes it will hand out for the month of Ramadan. Binance Users, From March 22 to April 4 Each day will be fulfilled with different reward programs.
In addition to the rewards programs available to Binance users around the world, the platform also offers crypto investors the opportunity to donate cryptocurrency to those in need through one of the Binance Charity initiatives. Hosted by Binance all events and prizes to be distributed in that:
Help through Binance:
As part of the charity work to be held with the #ExchangeWithKindness hashtag, it will be held for the first time on March 25. cryptocurrency donations will happen. Users can donate to those in need anywhere in the world with any of the Binance Charity initiatives.
On April 1, the 11th day of Ramadan, Have a Fun Challenge will be arranged. In this challenge, goodwill suggestions are encouraged and $3,000 will be awarded to BNB for the best idea that comes true.
In addition, videos of some Ramadan initiatives, such as food parcel donations and beach cleanups organized by Binance, will be shared with users.
Over $500,000 in prizes will be awarded in total:
During the events held during the first 2 weeks of Ramadan, many rewards including Gift Card, Academy and NFT will be distributed to users. Total prize pool and The value of the gifts will exceed $500,000.
Only one event per day will be open. But in addition to daily activities, users can enjoy the following for 14 days. You have access to 3 events every day:
Daily Mystery Boxes: Daily login earns a free gift box.
Lite Reference Campaign: Those who invite their friends to Binance can earn rewards for both themselves and their invitees.
Telegram daily riddle: Prizes can be won with correctly answered riddles.
Q&A with Binance CEO CZ:
Binance will also hold an event where founder CZ and users will gather during Ramadan. Speakers from CZ and Binance's executive team will meet, hosted by Joanne Kubba, Vice President of Government Affairs and Policy.
online event, March 22 at 3 p.m will start.
In addition to all this:
Users will have an award-winning exchange with the crypto community's favorite KOLs on social media on April 4, the 14th day of Ramadan. To Community Games Day can attend.
With the cooperation of MBC Group and Binance NFT on March 23, the second day of Ramadan. To Fananese NFT drop Exclusive access is offered. The collection features MBC's most popular Ramadan characters.
Source: Web Tekno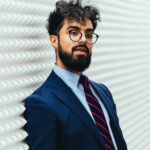 Jason Root is a blockchain enthusiast and author at Div Bracket. He provides comprehensive coverage of the latest developments in the world of blockchain, offering readers a unique perspective on the industry and its potential for revolutionizing various industries.