ESET, one of the largest cybersecurity companies in the world, has an application available on the Google Play Store and has been downloaded more than 50,000 times. it is malicious Has detected. Research shows that the application had no issues when it was first published, published in August 2022. with an update turns out to be malicious.
The name of the app that threatens Android users'iRecorder – Screen Recorder". This application was first released in September 2021 and its purpose was for users to be able to record screens. However, in the next phase, the application deviated from its purpose and evolved to a completely different point. According to ESET's research, malware records ambient sound every 15 minutessent it to an outside source.
The app's page in the Google Play Store:
The investigations show that this practice, which was harmless in the beginning, added later detected. This addition, which poses a major threat to Android devices'Ah Myth RATThis malicious tool can extract messages, calls, contacts, documents, a file list from a smartphone and track the location of the device directly. ESET found that only audio recording and file access features were used in iRecorder – Screen Recorder. He did.
It is not known how many people's voice recordings have been leaked and where the target audience is located!
How many people have been affected by malware in ESET iRecorder – Screen Recorder could not detect explained. It is also unclear who the app is targeting. So the dev team may have done something like this to listen to people. But there is one thing that ESET people are sure of – the developers of the "Coffeeholic Dev" must understand and use the AhMyth RAT tool. to shape them they put a lot of effort into it.
What will those who say "I also downloaded this application" do?
iRecorder – Screen Recorder, following ESET's notification to Google removed from the app store. But you may have downloaded this app in the past. So what should users do in this situation?
To record your audio via iRecorder – Screen Recorder, you had to give the application permission to use microphone and file access. If so, your received audio recordings have already been transferred to another server. Good for outgoing data there is nothing you can do. Uninstalling the application and scanning with mobile security applications from companies like ESET can help you relax in the next process. If there are things you don't like, format the phone It would be the cleanest solution.
Source: Web Tekno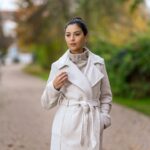 Emma Ortiz is a gadget expert and author at Div Bracket. She provides in-depth coverage of the latest and greatest in consumer technology, offering readers an inside look at the latest trends and innovations in the world of gadgets.