In a recent May 26 report from IT Home, OnePlus enthusiasts have learned some interesting information about the highly anticipated OnePlus 12. Launched in January earlier this year, the OnePlus 11 has already impressed users worldwide. However, rumors of a next-gen OnePlus device promising even more groundbreaking features have begun to circulate.
OnePlus 12 may have 100W fast charging and 64MP periscopic zoom lens.
According to leaks from Yogesh Brar, the OnePlus 12 is currently in development and is expected to launch in China by December of this year. Unfortunately for fans around the world, the international release may be delayed a bit by several weeks or even months.
While the OnePlus 12 is still in development, it already looks like an impressive piece of technology. The device will be equipped with a powerful Qualcomm Snapdragon 8 Gen 3 (SM8650) chip that provides lightning-fast performance and smooth multitasking. In addition, users can enjoy an immersive visual experience offered by the 6.7-inch QHD OLED display with an excellent 120Hz refresh rate.
Battery life has always been a concern for smartphone users, but OnePlus aims to alleviate this issue with the OnePlus 12. The device will be powered by a massive 5,000mAh battery that will allow users to work throughout the day without any interruptions. In addition, the phone will support 100W wired fast charging, which will minimize the time spent with the charger.
Photography enthusiasts will be happy to know that the OnePlus 12 will feature a triple primary camera. The main camera will have an impressive resolution of 50 MP, which is said to use the advanced Sony IMX890 sensor. The main camera will be complemented by a 50 MP ultra-wide-angle lens. There will also be a periscope camera with a built-in 64 megapixel zoom, which will allow users to take detailed photos even from afar.
While the OnePlus 12 is still being worked on, the leak has certainly caught the attention of smartphone enthusiasts around the world. This isn't the first information leak about the OnePlus 12. Periscope camera was mentioned in another leak before. As the release date is slowly approaching, only time will tell how OnePlus uses its new features to impress consumers worldwide.
Source: Port Altele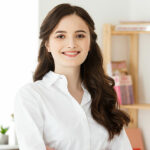 I'm Sandra Torres, a passionate journalist and content creator. My specialty lies in covering the latest gadgets, trends and tech news for Div Bracket. With over 5 years of experience as a professional writer, I have built up an impressive portfolio of published works that showcase my expertise in this field.