The company Unihertz, known mainly for its unusual and often small smartphones, has introduced a new model called. Jelly Star. The product will appear on Kickstarter soon, but DeviceSpecification has already published a review.
Suffice it to say that it has a three-inch screen to realize just how small the Jelly Star is. This is an IPS panel with a resolution of 854×480 pixels. The dimensions of the device are 95x50x19 mm, the weight is 121 g.
At the same time, the baby is quite equipped. The heart here is the SoC MediaTek Helio G99, 8GB of RAM and 256GB of flash memory. There's no price yet, so it's impossible to say how good it is, but in any case, performance won't be an issue for day-to-day tasks.
The configuration of the device also includes a 2000 mAh battery, a 48 MP resolution camera and a fingerprint scanner. The device runs on Android 13.
Of course, the design should be emphasized separately. Here is a transparent case of blue or red color and a backlight resembling the Nothing Phone (1), multi-colored buttons and a very unusual appearance in general.
Source: Port Altele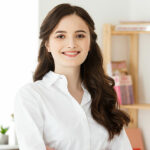 I'm Sandra Torres, a passionate journalist and content creator. My specialty lies in covering the latest gadgets, trends and tech news for Div Bracket. With over 5 years of experience as a professional writer, I have built up an impressive portfolio of published works that showcase my expertise in this field.