Rumors have surfaced about a new Xiaomi device known simply as the "N7", which is said to be part of the company's upcoming lineup. A recent report has revealed the model numbers of the Xiaomi 14 and Xiaomi 14 Pro smartphones that are expected to launch in China this year. Additionally, a Weibo post from a Digital Chat Station informant hinted at the existence of a brand new model.
Could the "N7" be Xiaomi's clamshell entry?
The Xiaomi 14 and 14 Pro are said to have model numbers 23127PN0CC and 23116PN5BC respectively for the Chinese market. For the global market, these devices are identified by model numbers 23127PN0CG and 23116PN5BG. Interestingly, these smartphones received abbreviated model names, where "N3" and "N2" represent Xiaomi 14 and 14 Pro, respectively. On the other hand, the model name of the upcoming Xiaomi 14 Ultra is said to be "N1". All these devices are expected to be powered by the Snapdragon 8 Gen 3 chipset, which is expected to launch in November.
However, the screenshot shared by the whistleblower reveals another mysterious device with the shortened model name 'N7'. This device looks completely new as it is not associated with previous generations. Speculation suggests that Xiaomi could enter the foldable smartphone market with the N7 and potentially introduce the Xiaomi MIX Flip. However, we are advised to wait for more reports to confirm the identity of this mysterious N7 device.
In related news, well-known whistleblower Ice Universe claims that the Xiaomi 14 Ultra may see an early launch compared to its predecessor, the Xiaomi 13 Ultra, which was launched in April this year. This points to the possibility of the Xiaomi 14 Ultra appearing in the first quarter of 2024.
Source: Port Altele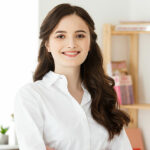 I'm Sandra Torres, a passionate journalist and content creator. My specialty lies in covering the latest gadgets, trends and tech news for Div Bracket. With over 5 years of experience as a professional writer, I have built up an impressive portfolio of published works that showcase my expertise in this field.