One of the number one names in the mobile phone world in the past. motorola, Although today it has lost its former popularity, work in this area continues. The company has finally launched the Samsung Galaxy Z Flip4 rival folding screen phone "Razr plus(It will also be called Razr 40 Ultra in Europe) and Razr (also called Razr 40 in Europe). Phones with remarkable features seem to be able to attract attention in the countries where they are sold. What will it offer?
Motorola's new foldable smartphone Razr Plus, 6.9 inches tall It came with an OLED screen. The screen offers a refresh rate of up to 165 Hz and promises FHD + resolution. On the other hand; There is also a screen on the cover of the phone. 3.6 inches size AMOLED screen takes up half of the phone. 144Hz This refresh rate display offers all kinds of functionalities. In the meantime; from Samsung Galaxy Z Flip5Let's remind you that it says it will switch to a similar screen in .
Introducing Motorola Razr Plus
Smartphone powered by Qualcomm's Snapdragon 8+ Gen 1 processor, 8 GB RAM memory and is paired with 256 GB of storage. The battery of the phone is relatively small. 3,800mAh This battery supports 30W fast charging. Android 13 The phone will receive Android updates for three years. These features come pretty close to the Samsung Galaxy Z Flip4. Samsung's foldable phone featured a Snapdragon 8 Plus Gen 1 processor, up to 512GB of storage, and a 3,700mAh battery with support for 25W fast charging. Of course, let's not forget the detail that the Galaxy Z Flip4 was released a year ago. introduced.
Motorola Razr Plus has a total of 3 cameras. Selfie camera placed on the home screen, 32MP resolution offers. Artificial intelligence support and special shooting modes are the highlights of this selfie camera. The camera, which also features quad-pixel grouping technology, can be adjusted according to environmental conditions. 8MP resolution can capture images. On the perforated screen placed on the cover, 12 MP main camera, 13 MP ultra wide angle camera We see. The camera features of this smartphone are almost comparable to those of the Galaxy Z Flip4.
Motorola Razr Plus technical specifications
Screen

6.9 inches, 165Hz, FHD+, OLED
3.6 inches, 144 Hz, 1066 x 1056 pixels, OLED

processor
Qualcomm Snapdragon 8+ Gen 1
RAM
8GB (LPDDR5)
Storage
256GB
Operating system
Android 13
Front camera
32MP (f/2.4)
Reversing camera
12MP (f/1.5) + 13MP (f/2.2)
Battery
3,800mAh (30W)
Motorola Razr Plus price
Motorola Razr Plus, which we don't expect to come to Turkey, 1,000 dollars available to purchase. This price is exactly the same as the Samsung Galaxy Z Flip4. It has already been a matter of curiosity which one will be preferred by the consumer.
Let's go to Motorola Razr
Motorola Razr has a rather small cover screen compared to Motorola Razr Plus. 1.5 inch size This screen is 60 Hz and OLED. As you can imagine, it's also not as functional as the Razr Plus. The main display is the same as the Motorola Razr Plus, but offers a 144Hz refresh rate. However, the smaller screen provided a battery advantage. on this phone 4,200mAh capacity battery is available.
Unlike the Plus version, the Motorola Razr comes with a Snapdragon 7 Gen 1 processor. If the main camera of the phone 64MP offers a solution. Motorola has not made any further statements about the price, release date and other technical specifications of this smartphone. However, this model is slightly better than the Razr Plus. more affordable We can expect it to happen. With such a move, the company can offer a competitive price in the foldable screen phone category. Together we will see if this will change the balances in the smartphone world.
Source: Web Tekno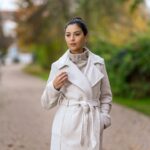 Emma Ortiz is a gadget expert and author at Div Bracket. She provides in-depth coverage of the latest and greatest in consumer technology, offering readers an inside look at the latest trends and innovations in the world of gadgets.