Immediately, two insider verified, RODENT950 and Ice Universe, posted images of the new flagship smartphone Huawei Mate 60 Pro+.
According to previous rumors, the screen, performance, fast charging and other parameters of the Huawei Mate 60 Pro + correspond to the standard Pro version. Huawei Mate 60 Pro+ will also have a 6.82-inch OLED display, 88W wired charging and 50W wireless charging, and HarmonyOS 4.0 operating system.
You're right, this is the real Mate60 Pro+ design. https://t.co/KfMe2Dsel4

— ICE UNIVERSE (@UniverseIce) September 8, 2023
The difference is that Huawei Mate 60 Pro+ It will have advanced cameras. According to the new data, there will be a 52 MP image sensor on the main camera and a 40 MP sensor on the front camera.
Ice Universe was the first to fully describe the new trend for waterfall screen smartphones, the explosions on the iPhone X, the new design of the iPhone 14 with the Dynamic Island cutaway and various 200 megapixel image sensors. Rodent950 had previously released precise details about the smartphones. Huawei P50 And Mate 40 before its premiere.
Also read –
Budget ZTE Changxing 50 released with 90 Hz display
Source: Port Altele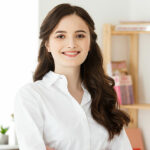 I'm Sandra Torres, a passionate journalist and content creator. My specialty lies in covering the latest gadgets, trends and tech news for Div Bracket. With over 5 years of experience as a professional writer, I have built up an impressive portfolio of published works that showcase my expertise in this field.