Russia probably won't stop trying to tarnish us this year either, so 24 Channels He prepared a list of essential tools and items to have at home in case of a power outage.
1. Lighting devices
The first and most important need in a power outage is adequate lighting. Although flashlights, lamps, and candles are commonly used, consider getting a flashlight or an all-in-one lighting and emergency tool with phone charging and radio functions. Make sure these items are easily accessible in the event of a power outage.
You can buy many different USB powered LED lights online that can be connected to a power bank and do not consume too much energy.
2. Power supplies.
Stock a variety of batteries for everything your tech might need, including 9V, D, C, AA and AAA types.
A solar charger for phones and power banks is also a valuable asset.
For extended outages, consider purchasing a backup generator that meets your specific power needs and runs on gasoline, propane, diesel, or natural gas.
If you live in an apartment, purchasing a portable charging station may be a wise decision. Here you need to calculate how many devices you need to charge and which ones will require constant energy consumption. Knowing this, you will be able to choose one or another station. Don't overpay for extra features or capacity you won't use.
3. Heating.
Heat is necessary for cooking and maintaining adequate temperature at home. Backup power supplies can power portable devices such as heaters and stoves.
Additionally, portable propane grills and heaters can serve as emergency heat sources. However, they require strict adherence to strict safety rules, so it will not be superfluous to purchase an additional fire extinguisher for an apartment or house and keep it nearby.
It is recommended that you have a blanket, sleeping bag and warm clothes on hand. It would be wise to purchase a special thermal vest and chemical heaters for hands and feet. If you don't need these, you can always take them with you when going for a walk or hike.
4. Drinking water
Provide yourself with a reliable source of clean drinking water during a power outage: Keep a case of bottled water on hand, check the expiration date regularly, and use a pitcher with a water filter.
5. Non-perishable foods
It is important to have products at home that do not spoil and do not require refrigeration. These can be canned goods, dried foods, snacks, and don't forget beverages and pet food.
To prevent spoilage, replace items regularly or consider purchasing long-term emergency kits, often available at travel and hiking stores.
6. Basic medical supplies
Make sure your first aid kit is well stocked for first aid for common injuries and emergencies.
It should include the following:
antiseptic wipes,
antibiotic ointments,
plaster,
heat and cold packs,
tweezers,
ear picks,
medicine,
thermometer,
scissors,
latex gloves and others.
Check regularly and restock when necessary.
7. Communication devices
Although cell phones are indispensable, consider alternative communication methods during power outages. Invest in a set of rechargeable two-way radios for family communication. A handheld radio can also be a source of entertainment as well as providing vital news about local and global events.
Make sure your house or apartment has satellite or fiber optic internet. Find out from your provider whether it is possible to bring this type of internet to your apartment. Additionally, make sure that your power bank can be a power source for routers and that you have special adapters; This will allow you to have Internet in your home even when there is no light.
8. Waste disposal
Prepare for waste disposal when there are no working toilets: Stock up on garbage bags, kitchen towels, toilet paper, antibacterial wipes and hand sanitizer.
Zippers will help close garbage containers securely. Having a few bins available will ensure proper waste management and this can be very important.
Preparing for a power outage with these essential items can go a long way in ensuring your family's safety, comfort, and well-being during these challenging times. Don't forget to regularly check and maintain your power outage supplies so they're ready when you need them most.
Source: 24 Tv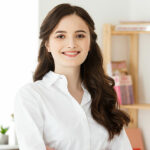 I'm Sandra Torres, a passionate journalist and content creator. My specialty lies in covering the latest gadgets, trends and tech news for Div Bracket. With over 5 years of experience as a professional writer, I have built up an impressive portfolio of published works that showcase my expertise in this field.