Apple introduced QR codes on iPhone screens to improve production quality and reduce material waste. These QR codes are engraved on each display, allowing Apple's suppliers Lens Technology and Biel Crystal to closely monitor and evaluate display quality. According to a report by The Information, this innovation reduced waste from 30% to 10%.
Application of QR codes to control production quality
The tech giant has invested heavily in an innovative initiative to create barcodes for iPhone screens. They placed two barcodes on each screen, one on the inside edge of the frame and another 0.2mm smaller somewhere else. This initiative significantly reduced the number of display defects from 30% to 10%, resulting in significant cost savings for Apple. It also gave Apple better control over manufacturing quality, preventing suppliers from charging for potentially defective displays.
Apple initially ran into problems when trying to add QR codes to iPhone displays, as it weakened the screens and caused cracks in drop tests near where the code was located. But they overcame these problems by developing new scanning techniques and using microscopic lenses to prevent the glass from being etched too deeply.
QR codes on iPhone screens serve different purposes: The smaller one verifies screens reported to be defective, while the larger one identifies screens that are actually defective, identifies the supplier, and potentially narrows it down to specific production batches. This advancement has improved production quality and reduced waste, reflecting Apple's strategic commitment to strict quality control.
According to AppleInsider, both display firms faced allegations of forced labor, and Apple was accused of failing to properly handle the allegations. However, Apple continues to monitor companies and production problems.
So far, Apple's Series 15 has been plagued with issues like overheating and USB-C cable issues. These devices use 3nm chipsets, the first of which is the Apple A17 Pro. Analyst Ming-Chi Kuo predicts that demand for this technology will be weak next year, forcing Apple to reduce orders for 3nm chips.
Source: Port Altele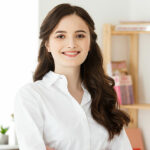 I'm Sandra Torres, a passionate journalist and content creator. My specialty lies in covering the latest gadgets, trends and tech news for Div Bracket. With over 5 years of experience as a professional writer, I have built up an impressive portfolio of published works that showcase my expertise in this field.