Nokia has joined forces with Germany's i.safe MOBILE GmbH to introduce two powerful 5G industrial phones, the Nokia HHRA501x and Nokia IS540.1, in a major collaboration. These advanced phones are specifically designed to work in harsh environments such as the oil, gas, mining and chemical industries where durability is crucial.
Nokia's latest offerings aim to revolutionize communications for workers in harsh and hazardous environments. Devices equipped with 5G capabilities are not only reliable, but also available as a complete package "as a service." This suite includes core applications such as Nokia Industrial Device Management, 3GPP-compliant Nokia Team Comms and the Nokia Network Digital Twin extension for Android devices. This suite enables organizations to understand private network performance, facilitating better planning of use cases and future deployment.
Safety is a priority and Nokia ensures that users can use these phones safely in explosive areas such as ATEX Zone 1 and less hazardous environments such as ATEX Zone 2. In addition, these devices support all necessary frequency bands and have the necessary certificates. , making them suitable for global enterprise use.
The Nokia IS540.1 phone has a 6-inch display protected by Corning Gorilla Glass 3. Under the hood is the Qualcomm QCM6490 octa-core processor, which offers similar performance to the Snapdragon 778. With 8 GB RAM and 128 GB storage, it offers enough space for applications and data. The device also packs a punch with a 48-megapixel camera with autofocus, a 5-megapixel front camera for video calling, and a solid 4,400 mAh battery that keeps users connected during busy workdays.
With the launch of these rugged 5G handheld devices, Nokia reaffirms its commitment to providing cutting-edge technology that improves workplace safety and productivity in challenging environments. These devices are poised to become indispensable tools for industries where reliability and connectivity are indispensable. Source
Source: Port Altele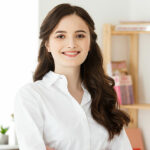 I'm Sandra Torres, a passionate journalist and content creator. My specialty lies in covering the latest gadgets, trends and tech news for Div Bracket. With over 5 years of experience as a professional writer, I have built up an impressive portfolio of published works that showcase my expertise in this field.