The overheating problem with new iPhones is real. This doesn't happen to everyone (for example, it doesn't happen even once to the people writing these lines), but like the butterfly keyboard on MacBooks, Just because not everyone experiences it doesn't mean it doesn't exist.
The excellent iPhone 15 Pro and 15 Pro Max suffered a slip in their commercial launches and were ultimately recognized by Apple itself; This acknowledged that some conditions could cause the iPhone to get hotter than expected, and among other reasons, a bug iOS 17 and some poorly implemented third-party apps.
Although this problem is temporary as expected, The lesson it must leave us is permanent– Protect your phone from heat.
daily habits
Overheating of the phone poses a danger to its operation and longevity. Especially for your battery: The more you are exposed to extremely high temperatures, the more negatively your health will be affected in the long term. Nothing will happen for a day, maybe two days, but if we expose it to this scenario frequently, the maximum load capacity will decrease over time.
This issue has become a growing concern in recent years, but with the iPhone 14 Pro and its arrival last summer, it has gone much further. a particular obsession that is becoming increasingly common it's about the health of the batteries. Apple added a controller with the iPhone 15 that allows you to view the number of charge cycles for each battery.
If someone is concerned about this issue, there is no point in not being concerned about the effect of temperature. Whether it is due to overheating bug and apps that are not entirely well implemented (Apple targeted Instagram, Uber, and Asphalt 9) or apps that could be fixed due to day-to-day circumstances.
For example, in addition to only 50% energy efficiency, the use of wireless charging, especially Qi (not MagSafe or Qi 2), often raises the temperature.
So is fast charging when we don't need the extra speedWe get used to using this charger even when we sleep at night when we don't need the speed and therefore subject the battery to unnecessary stress.
Then there is the use of low quality chargers. It may be tempting to buy a charger for a few euros to get by without spending too much money, but this can be the best way to quickly drain our battery, if not worse. There's no need to turn to manufacturers' chargers: just make sure they're reliable manufacturers that comply with the USB-C standard and, if necessary, Power Delivery.
For those who play intense games on their smartphones, maybe you can experience it. Very high temperature peaks due to constant use of many graphics resources. In cases where certain daily use raises the temperature of the phone for a while, it can make a lot of sense to use products such as the Razer fan for mobile phones. Some game controllers It has fans pointing directly at the battery.
For those who spend hours gaming, cooling is no small matter. Mobile phones targeting these users have not only designed the phone with strong heat dissipation in mind, but they even come with their own external cooling, like the Asus ROG Phone 7.
It is not necessary to be actor To fix certain actions involving heat for our smartphone. Sun exposure is another type of action that can be easily avoided. But it's a situation we often find ourselves in when we leave it on a towel during a day at the beach, on the terrace table of a bar or on the dashboard of the car.
Nor is treating our smartphone like a baby to be cared for and taken responsibility for, adding constant anxiety to our brains with something that will only serve to reduce them rather than create new ones. However If we can extend the life of our battery with some simple applications, why not do it? The autonomy and future resale value of our smartphone in the medium and long term will thank us.
in Xataka | The best-selling mobile phone in history isn't from Apple or Samsung: It's from Nokia (and it just turned 20).
Featured image | Lasse Jensen on Unsplash.
Source: Xataka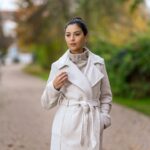 Emma Ortiz is a gadget expert and author at Div Bracket. She provides in-depth coverage of the latest and greatest in consumer technology, offering readers an inside look at the latest trends and innovations in the world of gadgets.