Until now, only foreign ATM manufacturers were represented on the Russian market. But after February 24, they stopped working with murderers and looters. These are the American companies Diebold Nixdorf and NCR, which are leaders both in the global ATM market and in the Russian market. The share of their devices is 60-70 percent of the total – they have worked with most banks in the country. Therefore, local institutions are urgently looking for something to replace Western equipment, as they need at least 20,000 ATMs every year to replace old ones with an average service life of 7 years.
Searching for ATM
Even Russian propagandists admit the problem, citing bank representatives in their materials. Yes, RBC writes that they will look for alternatives in domestic manufacturers. BFS, which had been the supplier of only foreign terminals before the sanctions, decided to take over the production financed, inter alia, by the Ministry of Industry and Trade.
ATMs made in Russia under western restrictions It will be assembled on the basis of Russian Elbrus processors.
They also promise "Russian design", Russian case elements and Russian software along with the Linux operating system.
With the cash recognition and processing module, a number of components that promise to replace their own in a few years will remain foreign.
The release is scheduled to launch in 2023, but until that date there is one big question called "Elbrus". The fact is that these processors were assembled in Taiwan before the full-scale war began, but now they have decided to shut down production there. The owner of the brand plans to move it to the Russian Mikron factory, but it will take some time, so it may slow down the process of producing chip-based equipment.
In addition, experts point out the additional risks of combining "Elbrus" with Linux. The operation of Russian processors was tested only in conjunction with Windows. This can cause not only a large number of errors that will harm banks and customers alike, but also security vulnerabilities.
Major Russian banks, including VTB, have already shown interest in our ATMs. Working groups have been formed and we are planning the first batches of materials together with our colleagues. At the beginning of 2023, one of the largest banks plans to buy from us about 1.5 thousand devices,
– says Artem Zhilonov, CEO and co-owner of BFS.
Interested banks include Sberbank, Rosbank and Russian Standard.
How much will it cost
The BFS project is estimated at approx. 1.5 billion rubles. This includes a government subsidy of unknown magnitude received as a result of winning the tender at the Ministry of Industry and Trade.
Source: 24 Tv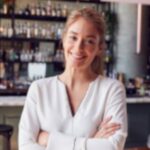 Alice Smith is a seasoned journalist and writer for Div Bracket. She has a keen sense of what's important and is always on top of the latest trends. Alice provides in-depth coverage of the most talked-about news stories, delivering insightful and thought-provoking articles that keep her readers informed and engaged.