Counterpoint Research reports that Apple continues to dominate the global smartphone market by publishing a rating of models sold in April 2022.
Five iPhone models entered the top ten best-selling in April 2022, while four Apple smartphone models took the first place. The iPhone 13 became the best-selling product, occupying 5.5% of the market. Apple iPhone 13 Pro Max took second place with 3.4% sales. iPhone 13 Pro took the third place with a share of 1.8%, and the iPhone 12 took the fourth place with a 1.6% share.
Samsung Galaxy S22 Ultra 5G with 1.5% share and Samsung Galaxy A13 with 1.4% share are in the fifth and sixth places. Next up is the new iPhone SE, which took seventh place with a 1.4% result. Eighth and ninth place were taken by two inexpensive Samsung models, and the Redmi Note 11 LTE closed the top ten. Source
Source: Port Altele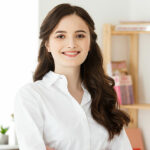 I'm Sandra Torres, a passionate journalist and content creator. My specialty lies in covering the latest gadgets, trends and tech news for Div Bracket. With over 5 years of experience as a professional writer, I have built up an impressive portfolio of published works that showcase my expertise in this field.