Smartphone technology has come a long way to this day. Thanks to the features it offers to the user, the smartphones that we often use in our daily lives continue to attract attention with new features that we cannot predict. Technology giants are introducing new products by adding new features every year. If we look at the first smartphones, it is legendary. Nokia 5800 We come across the model.
Nokia, which at the time had the largest market share on the 3G side, managed to attract all the attention after the introduction of the 5800 model. While the company is making good use of the fact that 3G technology has become very popular around the world, the new model from Nokia 5800 properties Because of this, it has firmly taken its first steps in the smartphone industry. Nokia's first successful touchscreen smartphone, introduced in October 2008, sold 1 million units in the 5 months following its launch. Well, it marked the era. Nokia 5800 What features did it offer us? Let's explore it together.
Nokia 5800 Features:
3.2 inch touch screen
640 x 360 pixel resolution
3.2MP camera
1320mAh battery
Ability to listen to music for 35 hours
3G support
Single core, 434 mHz ARM 11 processor
81MB internal memory
Rich box contents
3.2 inch touch screen
The company's first touchscreen phone, the Nokia 5800, 3.2 inches It was released with a screen. Although it looks quite small compared to the smartphones produced today, we are talking about quite a large screen compared to 2008. In comparison, the iPhone 13 is 6.06 inches.
640 x 360 pixel resolution
This huge 3.2-inch display from the era had a resolution of 640 x 360 pixels and support for 16 million colors. Looks huge compared to 2008 640×360 If we compare the pixel resolution with today's, the Samsung Galaxy Note 20 Ultra, the latest member of the Samsung Note series, has a resolution of 1440 x 3088 pixels.
3.2MP camera
One of the greatest features of today's phones is the cameras that allow you to take high quality photos and videos. Camera resolution, one of the biggest factors in choosing between phones, wasn't like this 14 years ago. Nokia's 5800 model with legendary features at the time 3.2 megapixels It had a resolution camera and a VGA front camera that supports video calls.
This autofocus camera was capable of shooting 30 FPS video at a resolution of 640×480. Another feature that marked that time was the Nokia 5800, a phone with a video calling function with this camera.
1320mAh battery
While a battery with a capacity of 1320 mAh seems insufficient at the moment, it was more than enough for the Nokia 5800 at the time. Today's popular social media applications are not on smartphones at that time. 1320mAh The battery capacity was sufficient. 406 hours standby time Nokia 5800 modelIt managed to grab attention with its 8.8 hours of talk time.
Ability to listen to music for 35 hours
We said that the Nokia 5800 attracted a lot of attention with its features. One of the main reasons the phone attracted so much attention was its multimedia features. Nokia 5800 with its own multimedia tools up to 35 hours He could listen to music non-stop.
3G support
Let's get to one of the most legendary features of the period. The 5800 had this feature when 3G support was just beginning to settle in. The first iPhone that Apple produced a year ago had 2G support. After the touch phone that Apple introduced in those years, Nokia 3G supported With one touch he managed to attract all the attention. In addition, it had a front camera that supports 3G technology.
Single core, 434 mHz ARM 11 processor
Nokia 5800, one of the popular mobile processors of the period 434MHz ARM 11 It had a processor inside. After the release of the 5800 model, Nokia made performance optimizations from time to time, making the phone even more powerful. The company changed the CPU frequency with the update it made in 2010 and managed to provide a better user experience with UI optimizations.
81MB internal memory
If we look at the 1TB storage option of the most powerful iPhone model produced last year, we can see how little internal memory, like 81MB, is. But that's what Nokia was thinking at the time, in the contents of the box. 8GB format SD card as a gift. Also, the Nokia 5800 model supported up to 16 GB of storage. While 8 GB of storage may seem small, it was enough for the Nokia 5800 model.
Rich box contents
Although the Nokia 5800 managed to attract a lot of attention with its features, it was sold with a very rich box content compared to the current smartphones. When you buy a smartphone today, you will only find one charging cable in the box. 14 years ago, the contents of the boxes were much richer. Request Box contents of Nokia 5800;
Nokia 5800
Charger
1320mAh battery
2 stylus pens
Software DVD
Headset with remote control
chooses
video output cable:
Connection cable
8GB microSD
Stellage
transport container
User manual
Although Nokia is not as popular as it was today, it was making serious strides in the technology world at that time. Mainly Nokia 5800 The model had the characteristics of that period. Nokia did another smartphone trial with the 7700 model, 5 years before the 5800, and after a while it turned back to push-button phones. Five years later, Nokia's successful smartphone, the 5800, was introduced.
still popular today iPhone or Samsung If we compare it with other models, we see that the Nokia 5800 is very old. But of course, producing a touchscreen smartphone for 2008 was an important step. Have you used the Nokia 5800 before? Don't forget to give your opinion in the comments!
Source: Web Tekno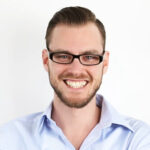 John Wilkes is a seasoned journalist and author at Div Bracket. He specializes in covering trending news across a wide range of topics, from politics to entertainment and everything in between.