The developer of Apollo, the client of America's largest Twitter forum, has released an update that offers an alternative look at the iPhone 14 Pro's notch features.
" Ok, I think I got the best idea for Dynamic Island on iPhone 14 Pro. I added a cat there that lives like a tamagotchi and my app (Apollo) hangs and does cute stuff while you browse reddit ", the developer wrote on Twitter. And he added a video with a demonstration.
Well, I think I got the best idea for Dynamic Island on the iPhone 14 Pro. I've added a cat that lives there like a tamagotchi, and in my app (Apollo) it hangs and does cute things while browsing Reddit. pic.twitter.com/xJJlazHH4E

— Christian Selig (@ChristianSelig) September 16, 2022
And what should users of iPhone 14 and other models that do not have Dynamic Island do? The developer offers to place "pixel friends" with the same Tamagotchi characters as a widget on the lock screen of any iPhone compatible with the Apollo application. It's not very lively and interactive, yet it turns out funny.
There are five characters: cat, dog, hedgehog, fox and axolotl. This is perhaps the cutest implementation of Dynamic Island's capabilities.
Source: Port Altele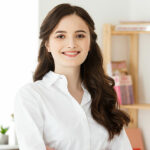 I'm Sandra Torres, a passionate journalist and content creator. My specialty lies in covering the latest gadgets, trends and tech news for Div Bracket. With over 5 years of experience as a professional writer, I have built up an impressive portfolio of published works that showcase my expertise in this field.