South Korean tech giant LGhas maintained its popularity for a long time thanks to the G-series it resembles. LG managed to continue this series until the 8th model. The LG G9, the latest model of the LG G series, which is expected to launch in 2020 and whose images have been leaked, has not yet been launched. While the G9 model is expected to be the last product of the LG G series, the series ended with the LG G8. Our guest, one of the first of this series, has qualities like a joke when we look at the present. LG G2 fashion model.
Exactly 9 years ago, the G2 model, introduced by the South Korean giant, attracted attention with its oval design and no buttons or buttons on the front. In other words, the screen took up most of the front and nothing else was the focus of the users. If you want, without more LG G2 FeaturesLet's take a look at it in detail along with the release date and the price when it was released.
LG G2 features:
5.2 inch screen
2GB RAM
4.5G support
3000mAh battery
audio zoom
16GB storage
16 megapixel camera
143 grams weight
4 color options
Android 4.2.2 Jelly Bean
When did the LG G2 come out?
In September 2013 in Turkey, IstanbulLaunched at Harbiye Hilton in LG G2 Modellaunched shortly after launch. The launch was inaugurated by LG's MEA Region President, James Park, and he spoke about the technology potential in Turkey as an example for other countries. Later, LG's Turkey General Manager Calvin Cho introduced LG's new model, the LG G2.
How much did the LG G2 cost when it first came out?
The starting price of the LG G2, which was introduced at a special event in Istanbul in September 2013 1599 TL it happened. This price varied depending on the technology markets, but this was the official price given by LG.
LG G2 features:
5.2 inch screen
LG G2 Features Let's start with the screen sizes first. The LG G2 has a 5.2-inch display. Most of the front of the phone is dedicated to the screen. Because like almost all LG models, LG did not use navigation keys and buttons. This 5.2-inch display had an IPS LCD structure with a resolution of 1080×1920 pixels. In addition, this screen also has the Multi Touch function and is protected by Gorilla Glass 2 technology.
2GB RAM
LG G2 model, LPDDR3 2GB It came with RAM. With a RAM frequency of 800mHz, this phone could do quite well in terms of performance. It came with a single RAM option along with dual channel RAM.
4.5G support
We continue to use today 4.5G technologyIt was also available on the LG G2 model produced in 2013. So even today, if you have an LG G2, you can use your line at the speed provided by 4.5G technology.
3000mAh battery
Let's take a look at the LG G2's battery features. LG allowed you to use your phone for longer after charging compared to the smartphones of that period. In fact, this was one of the reasons why users preferred LG at the time. LG G2, 3000mAh introduced with a large battery. This battery provided a total of 16.5 hours of talk time and 790 hours of standby time in 2G technology. You charge the battery of the LG G2 with the Micro-USB cable. As with other phones produced at the time, the LG G2 did not support features such as fast charging or wireless charging.
audio zoom
LG G2Audio Zoom is one of the most popular features of . If we have to explain the Audio Zoom feature to you with an example; Imagine making a video while sitting with your friends. You are with 4 people in your area and you only make a video of one of your friends. When you zoom in on your friend during the video, the LG G2 can bring out your friend's voice even more thanks to the Audio Zoom function. In this way, in addition to your video focus, you dampen the sounds from the environment even more and you create a video of higher quality.
16GB storage
If you want to buy an LG G2 model with a starting price, 16GBYou buy the model. LG G2 is for sale with a total of two storage options, 16 and 32 GB. If I, as someone who used LG G2 at the time, have to say that 16 GB of memory was more than sufficient at that time.
16 megapixel camera
LG G2 had a single camera on the back. this camera up to 13MP resolution It also included camera features such as HDR, panorama, autofocus, voice command, autozoom, face detection, Sony Exmor RS sensor, BSI, stereo sound recording and timer. This 13 megapixel camera could also record 1080p (Full HD) 60 FPS and HDR video. When we look at the front of the LG G2 . to spin 2.1MP It had a front camera. This camera, on the other hand, was capable of shooting 30 FPS video at 1080p resolution.
143 grams weight
The LG G2 was one of the lightest models for its size. It weighs 143 grams G2 modelIt was 138.5 mm long and 70.9 mm wide in length. The fairly large model for its time was only 8.9 mm thick.
4 color options
LG G Seriescould stand out with its special colours. We can't deny that these colors have an even nicer look, especially with the leather back design found on the LG G4. LG has a lot of hands on the G2 model in terms of color. The LG G2, which was offered for sale with a total of 4 colors, gold, white, red and black, made the users who wanted to buy hesitate between the colors.
Android 4.2.2 Jelly Bean
The LG G2 model was first used by most of the Android phones at that time. Android 4.2.2 Jelly Bean introduced with the version. The LG G2 offers performance and interface improvements over time with Android updates and supports up to the latest Android 5.0.2 Lollipop version.
We've taken a closer look at LG's legendary phone, the LG G2, in all the details. LG G2 features, especially Audio Zoom, attracted a lot of attention at the time. Have you used LG G2 before? If you have used it, don't forget to share your experiences and memories with us.
Click now for an affordable Disney+ membership!

Source: Web Tekno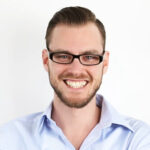 John Wilkes is a seasoned journalist and author at Div Bracket. He specializes in covering trending news across a wide range of topics, from politics to entertainment and everything in between.