There are dozens of applications on our phones and hundreds of applications in application stores. For example; If you want an application to edit your photos, there are many applications in the store and you can choose which one. find out if it works for you it gets even harder.
If we look at the other side of the coin; the more applications there are, the more our data is collected. In other words, it is only a matter of time before our information such as location, address, photo falls into the wrong hands. We have been on our YouTube channel Fobito for a long time. 'Angel Faced Demon Apps' series, we talk about these applications and their drawbacks. Let's take a look at those practices and why we call them that.
Using YouTube without ads was just a dream…
Listening to music, watching TV series or movies via the internet has become quite difficult if you don't have a subscription. Ads appear on every site we visit, everywhere we click. YouTube Vanced's promises are that you can watch videos on YouTube without needing a Premium subscription. However, the situation is not was not innocent.
YouTube Vanced is approximate as it is both an illegal and unsafe application. It was closed 7 months ago. A while ago, another developer team announced that they would be relaunching the application under the name Revanced. Currently, YouTube Vanced can only be downloaded as an APK, but installing apps on your phone or other device from unknown and mostly unsafe sites can cause very different problems.
Seeing who has blocked and unfollowed you on Instagram could have your information stolen.
The evolving internet world has begun to change our perspective on almost every topic. Let's say a friend unfollowed us on Instagram. A lot of people see this friend who doesn't follow him will unfollow. What if we don't see it?
It can be frustrating not being able to see who isn't following us back as our follower count is decreasing. Moreover, if you follow thousands of people and they follow you, it is much more difficult to make this distinction. At this point we can apply for applications like InstaFollowers. However, these applications don't just record your data; also all the safety of your friends endangers it. In addition, these applications that ask you to enter your account password can also cause your account to be stolen.
Cleaning up our phone's storage is not that difficult.
Once upon a time, these applications were so famous that almost all of us had a similar application on our phones. However, as we explained in our video above, there isn't much that these applications do. In fact, it does not benefit all our applications and data. access rights we give.
Remember that no application can have the power to increase your phone's RAM. For this reason, it is useful not to download similar applications if you want more storage space and better performance on your phone. Application location, app events, personal information It asks for permission to access much of your personal information, including:
We come to the most demonic part…
From WhatsApp or any platform for that matter that the person you are talking to is talking to someone else what do you do when you think Yes, he can talk to another human. If you come across such a situation and wonder, it is good to start asking the person before you. However, many people prefer different methods instead of talking. Like the WhatsApp Online Tracking application we mentioned above.
Thanks to this application, the person whose number you enter when he was online when he left whatsapp can be seen. However, we have to say that here; These kinds of apps are illegal. In other words, when you do this, the person in front of you can sue you and you can even go to jail for this reason. Of course, you can register with your number on various sites and spam messages can flood into your phone. Fortunately, this app is currently not available in app stores.
What should you do if you get a call from a number you don't recognize? You should definitely stay away from these apps.
When you receive a message or get a call from a number you don't recognize, it's natural to wonder who it is. In this time of increasing cybercrime and fraud incidents, a song you don't know Even calling back can be inconvenient. For this reason, one of the most logical things to do is; wait for that number to call or text you again.
But many people don't. Go to the phone's app store "Who's calling?" and similar applications, trying to find out who the caller is. Applications like this unfortunately need permission to access all our contacts, network and phone data. In addition, the developers of the application are also in the informative text. that they 'steal' information clearly stated. Of course, this feature of the application cannot be used in our country due to the laws in our country.
Another application that we do not recommend is that it offers even more features than WhatsApp itself, but receives data; WhatsApp Plus.
WhatsApp has become one of the most preferred messaging applications in the world. As such, many instances of the application have been developed. WhatsApp Plus, which we discussed in this video, is almost exactly the same as the original application. However, the reason why it is preferred over the original; implement many features for whatsapp would come.
As you can see for example in the video Deleted Messages feature It was a long time ago on WhatsApp Plus. The problem, however, is that; Since it is a third party application, it is not very reliable. As we have seen in previous applications, memberships of different sites can be opened on your behalf and your phone should not be silent at all, through our data obtained by different people. This is of course one of the simplest problems besides collecting our data.
The application that shows us that being curious is not good: LiLi.
Another thing that social media adds to our lives is 'stalking'. For those who don't know what the Stalk discourse is, we can briefly summarize it as follows; means to follow a person secretly and invisibly. But on Instagram stalk private accounts not quite possible. Also for this reason "I will see the messages from this account" Persistent people can resort to several methods.
At the beginning of these methods, you can find all kinds of versions in the application store and most of them don't work. LiLi was one of these apps before it was shut down. When you entered the application, your friends added to your account were automatically added to the application's list. However, since this information from you is added to the bot account pool of the application, they could follow many people from your account. In other words, the authority to monitor your account has passed into the hands of other people.
VPN applications that we use for watching TV series, movies and many other purposes are not as harmless as you think.
Do you remember that after the war between Russia and Ukraine? VPN usage came to prominence again and people tried to connect to various sites on the internet this way. VPN applications are also often preferred in our country.
However, there are some points to note here. We almost all store our passwords on our own phones and tablets. When you use a VPN application, your data is transferred to another country. In short; unfortunately steal your data it's just a matter of time.
Using this app is a serious crime.
The idea of ​​accessing WhatsApp conversations from a person we like or dislike can make sense in some situations. However, through such application without the consent of any person to monitor and record calls a serious crime. Therefore, even using the application poses a problem. For this reason, instead of trying the application, we discussed the dangers in our video.
The application called Seen has a very similar system to the online tracking applications we mentioned earlier. However, we have to say again that; these appsIt is illegal to use. Therefore, not only can your data be stolen, but you can also face severe penalties.
Here is a list of other applications that threaten your phone and data security:
Source: Web Tekno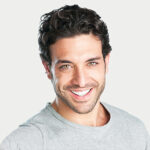 I'm Maurice Knox, a professional news writer with a focus on science. I work for Div Bracket. My articles cover everything from the latest scientific breakthroughs to advances in technology and medicine. I have a passion for understanding the world around us and helping people stay informed about important developments in science and beyond.