The live photo shows the camera with a new design for Xiaomi. Even before that, insiders said that something new can be expected from Xiaomi 13 in terms of the appearance of the camera, and indeed such a large square unit is not typical for Xiaomi (unlike the same Honor). Although there are already similar design options for cameras (for example, on the same Xiaomi Redmi 9C).
The size of the block is striking: it visually occupies two-thirds of the width of the rear panel. This suggests that Xiaomi is using new, larger sensors in its flagship. It seems that there are three sensors, judging by the post, there is a laser autofocus assistant.
So far, that's all that can be said based on the image. The device will be built on the new Qualcomm Snapdragon 8 Gen 2 SoC and will get the latest Samsung E6 AMOLED display. Although the screen is slightly larger, the device is expected to be as compact as before.
In one of the past leaks, it was said that the Xiaomi 13 was already "introduced" at the factory: this means that the device has already been completed, and it is not surprising that this photo has now appeared on the Internet. The picture is submitted by an insider on the thematic resource Slashleaks, which has about 1,500 leaks with an average rating of 86%. Source
Source: Port Altele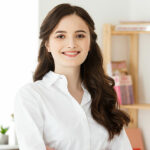 I'm Sandra Torres, a passionate journalist and content creator. My specialty lies in covering the latest gadgets, trends and tech news for Div Bracket. With over 5 years of experience as a professional writer, I have built up an impressive portfolio of published works that showcase my expertise in this field.