As he reported channel 24, Problems in the network of the operator "Kyivstar" have persisted since Monday, October 31, although the company did not confirm the malfunctions on Monday. At the same time, several users complain about the incorrect operation of the network for the second day. A new wave of trouble began on Tuesday, November 1st.
Unable to replenish account
It is not currently known what the difficulties with the service are related to, but the company states that they are all due to temporary restrictions on the company's information systems.
Due to temporary restrictions on the company's information systems, there may be short-term difficulties in replenishing the account. We apologize for the temporary inconvenience. We are working to have it eliminated as soon as possible and recommend that you try to refill it within an hour.
– replied to the representatives of the operator in the comment of the subscriber on Twitter, who complained about problems with replenishing the account.
At the same time, it is currently not possible to say exactly when the company's services will operate normally.
The company commented on the situation
As of 13:15, the company commented on the status of Channel 24: "All of Kyivstar's main services, especially calls and mobile Internet, are fully operational as usual. However, at around 9 am today, due to temporary restrictions on Kyivstar's information systems, some of our customers may experience restrictions when making payments. It is currently working to remove restrictions as soon as possible to restore the functioning of additional services.".
Recent failures of internet services
Recently, malfunctions of various digital services have become more frequent.
On the evening of October 31, a malfunction occurred in the operation of the Monobank application. Some customers could not access the application, some could not transfer funds.
On the same day, Instagram users around the world reported outages on the social network. Most complaints came from European countries. Followers on accounts began to disappear, and the accounts themselves began to be blocked selectively and for no reason.
Source: 24 Tv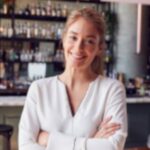 Alice Smith is a seasoned journalist and writer for Div Bracket. She has a keen sense of what's important and is always on top of the latest trends. Alice provides in-depth coverage of the most talked-about news stories, delivering insightful and thought-provoking articles that keep her readers informed and engaged.