Users of the new iPhone 14 Pro smartphones on Weibo discovered that the case of the mobile phone can transmit unpleasant sensations to the hands while charging. When using the iPhone 14 Pro while charging, users experience a "numbness" feeling. At most, you can find that when using an indicator screwdriver, the smartphone case really acts as a conductor.
Regarding this issue, Apple's official customer support service replied that there are no complaints about this issue. It is also stated that the "numbness" feeling may be related to the low voltage in the smartphone body and that it will not harm the human body.
Since the launch of the iPhone 14 series, users have reported various issues, particularly the smartphones' cameras not working properly at first and the phones rebooting. Most of the problems are already solved.
Source: Port Altele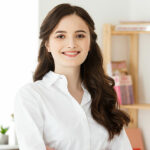 I'm Sandra Torres, a passionate journalist and content creator. My specialty lies in covering the latest gadgets, trends and tech news for Div Bracket. With over 5 years of experience as a professional writer, I have built up an impressive portfolio of published works that showcase my expertise in this field.