The popular social media platform Twitter went after a process that took months under the management of Elon Musk. It has also been announced that many innovations will be added with the acquisition of the platform by the well-known billionaire. Perhaps most notable of this was that the "blue tick" badge we saw on verified accounts would be paid. This feature, made available to iOS in select countries yesterday with a Twitter Blue subscription, showed that anyone could have a verified account for $8.
However, this situation has caused controversy due to its potential to cause a very serious problem. This was when some malicious users impersonated other accounts by giving money and getting blue check marks. After the subscription was made available, it was expected and such users started using the blue tick badge for fraud.
Fake accounts have surfaced, even attempting cryptocurrency scams
Many users got blue ticks by giving money and other bills imitate started. For example, in the image above, we see a person with a blue check mark impersonating the official Twitter account by making their name "Twitter." This user not only impersonates Twitter, but also provides false links on it. crypto scam trying to do.
In other examples, we see such people imitating famous names. For example, a Blue subscriber who received another blue tick impersonates legendary basketball player Lebron James and spreads false information by saying that the athlete wants to leave the Los Angeles Lakers. In addition, the gaming giant Valve, Nintendo We encounter many different similar events, including:
even directly The ones impersonating Elon Musk even appear. In short, this situation can get out of hand. So how can we distinguish accounts from real ones? Does Musk have plans in this regard? Let's take a look at them.
How will we distinguish between real and fake accounts?
There is, of course, no direct way to do this. bank account and number of followers We can say yes. In addition, it is possible to see whether the account is real or not by clicking on the blue check mark in the profile. Because if that account is verified with Blue subscription, click on the blue checkmark 'This account has been verified as a subscriber to Twitter Blue' expressions appear.
However, there are things that make it redundant. The new extension, dubbed "eight dollars" by Will Seager and Walter Lim, is one of them.
This extension shows us whether the accounts are fake or real by replacing the blue tick in user profiles with two different labels. As you can see above, with this extension, this extension is available in real accounts. 'Really approved'In othersPaid for verification' he is writing. You can access and download this extension from the link here. After that, you need to enable "Developer Mode" in the top right corner of the "Extensions" section in Chrome and install the extension you downloaded from the "Install Extracted Item" section. So now you can see who is real and who is fake.
Elon Musk Says Authentication Could Come
Twitter states that it is working on these accounts. Reportedly, users who already imitate will also be banned after a while. Also the company New accounts created on or after November 9, 2022 He has stated that he could not get a blue tick through Blue.
Elon Musk says in his statements on the subject that she will add to the text that appears when we click the blue check mark on approved accounts that that account may be fake. Also in the coming days authenticationIt is said by the well-known entrepreneur that methods like corporate link can be added for this badge.
We will see how the future of the new system, which causes problems on the platform, will be in the future. So what do you think of this system that allows anyone to get a blue check mark? You can share your thoughts in the comments.
Discounted technology product recommendations on Amazon

Source: Web Tekno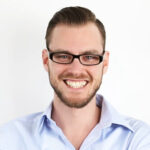 John Wilkes is a seasoned journalist and author at Div Bracket. He specializes in covering trending news across a wide range of topics, from politics to entertainment and everything in between.