Scientists from the University of Massachusetts have made public their views on the future. They believe that with the implementation of the 6G standard, people can become an integral part of it by turning to antennas to receive energy. They suggested that the data exchange would be made using VLC technology, which uses visible light, and would be recorded with copper bracelets on the person's arm. This approach could replace modern cable optics.
what is known
Visible Light Communication (VLC) technology can transmit information with visible light, not with normal radio frequencies. A similar method is used in fiber optic equipment – the signal is transmitted by flashes of light. Any device with an LED can be used as a receiver. The versatility of VLC, infrastructure is already quite advanced and LEDs are everywhere – in homes, transport, street lamps or light bulbs.
VLC, which provides information transfer at high speeds, has only one drawback – a significant part of the radio frequency energy is dispersed into space. Therefore, scientists need to learn how to collect it. After numerous tests with coils, wires and radiation, the researchers concluded that the human body could be the perfect medium for enhancing the ability of an ordinary copper coil to harvest such energy from the surrounding space. In such a combination signal loss reduced by almost 10 times. In addition, this method is inexpensive and can serve as a decoration, for example, a bracelet, chain or belt.
Scientists have created an experimental wristband that can be worn on the hand. HE IS can harvest up to a few microwatts – this is already enough to power the health sensors, which does not need large currents. So people can attach copper elements to act as an energy antenna.
The prototype has already received its previous name, Braclet+.
Source: 24 Tv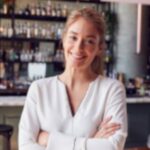 Alice Smith is a seasoned journalist and writer for Div Bracket. She has a keen sense of what's important and is always on top of the latest trends. Alice provides in-depth coverage of the most talked-about news stories, delivering insightful and thought-provoking articles that keep her readers informed and engaged.