This week, Xiaomi released the grayscale OTA V14.0.18.0.TMNCNXM version for the Redmi K60, which partially optimizes the performance-affecting issues. In addition to the Redmi K60, these other Xiaomi mobiles are getting MIUI 14 grayscale update.
Devices include:
Redmi Note 11T Pro/Redmi Note 11T Pro+ (Version V14.0.2.0.TLOCNXM in grayscale)
Redmi Note 10 Pro (Version V14.0.2.0.TKPCNXM in grayscale)
Redmi K50G (V14.0.7.0.TLJCNXM grayscale version)
Redmi K40S (version V14.0.3.0.TLMCNXM in grayscale)
Xiaomi CIVI 1S (version V14.0.3.0.TLPCNXM in grayscale)
Xiaomi MIX 4 (version V14.0.1.0.TKMCNXM in grayscale)
Xiaomi Mi 11 youth vitality version (version V14.0.5.0.TKOCNXM in grayscale)
Of course, there are several grayscale versions of MIUI 13 OTA this week, including Redmi K60E, Xiaomi Civi2 and more. All Xiaomi users can update online via "Settings → My Device → MIUI Version". Be sure to back up important data before updating.
It's also important to note that some models may have slightly different release times due to features. Also, not all users can get the new version update immediately. For specific features, refer to the log displayed on the mobile terminal.
Xiaomi Mi 10 series tests Android 13/MIUI 14 system update
The old Xiaomi 10 series is now ready to receive the latest MIUI 14 update. Earlier, Xiaomi started testing the Android 12-based MIUI 14 stable update for the Xiaomi Mi 10 series. However, later Xiaomi changed its mind and confirmed that the Mi 10 series is coming. It will be updated to Android 13. Now, xiaomiui.net has detected an internal build of Android 13 on MIUI servers.
The Android 13-based MIUI 14 update will bring performance improvements to the Mi 10 series. The update is expected to optimize the device's battery life. It will also improve the overall performance and responsiveness of the device, making it faster and more efficient.
Xiaomi Mi 10 series is powered by Snapdragon 865 chip. Some Snapdragon 865 devices from other brands have received Android 13 major updates. The first version of Android 13 for Mi 10 series is MIUI-V23.1.13. The information shows that Android 13 testing started on January 13 and is currently limited to Chinese models. Preparations for the global version of Android 13 are not yet underway.
Source: Port Altele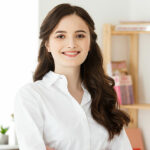 I'm Sandra Torres, a passionate journalist and content creator. My specialty lies in covering the latest gadgets, trends and tech news for Div Bracket. With over 5 years of experience as a professional writer, I have built up an impressive portfolio of published works that showcase my expertise in this field.