It has been in beta for about 1 month and released today. With the iOS 16.3 update introduced new security features for users and significantly improved the phones' performance. However, this update is Released for iPhone 8 and later models.
This time, however, the Cupertino-based technology giant has released a security update for iPhone users whose support for updates has been discontinued. In addition, this update It even covers the iPhone 5s model.
So what does this update offer users?
Apple actually released 2 separate updates for longtime iPhone users today. The first update came to devices that did not receive iOS 16, but did receive the iOS 15 and iPadOS 15 update, while the second update came to devices that did not receive iOS 13, but did receive iOS 12.
Updates to iOS 15.7.3 and iPadOS 15.7.3 are available on all devices. When troubleshooting Kernel and Kernel Panic E-mail, Cards and Screen Time apps, while the iOS 12.5.7 update enables Safari to display websites. Fixes vulnerabilities found in the WebKit system.
Devices that will receive the iOS 12.7.5 update
iPhone 5s
Iphone 6
iPhone 6+
iPod touch 6th generation
iPad Mini2
iPad Mini3
iPad Air
Devices running the iOS 15.7.
iPhone 6s (all models)
iPhone 7 (all models)
iPhone SE 1st generation
iPod touch 7th generation
Devices running iPadOS 15.7.
iPad Air2
iPad Mini 4th generation,
How do I install iOS 15.7.3, iPadOS 15.7.3 and iOS 12.7.5 update?
Step 1: Connect the iPhone or iPad or make sure it has enough charge (at least 50 percent).
Step 2: Connect to a Wi-Fi network.
Step 3: Open the Settings page from the iPhone menu.
Step 4: Open the general page.
Step #5: Open the Software Update section.
Step #6: Tap the Download and Install button. (Enter your password if prompted)
Step #7: Once the download is complete, tap the install button.
Step #8: The device will reboot during the update.
Source: Web Tekno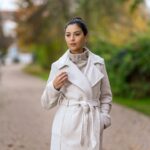 Emma Ortiz is a gadget expert and author at Div Bracket. She provides in-depth coverage of the latest and greatest in consumer technology, offering readers an inside look at the latest trends and innovations in the world of gadgets.