The editors of the Gizchina portal have compiled a list of 5 reasons that affect the transition from an old smartphone to a new one. Battery degradation is the main factor.
Yes, after a few years of daily use of the smartphone, its battery will start to drain faster. Choosing a device with a larger battery capacity or using an external battery may be a temporary solution. However, according to experts, if the battery fails, you should buy a new smartphone or replace the battery to solve the problem.
Lack of memory is the second most common reason for device switching. There are several recommendations for solving this problem, including deleting programs, files and videos from the device's memory. However, in the case of a persistent lack of storage space, it is recommended to consider buying a new smartphone with a large amount of memory.
Over time, technology becomes outdated, so many programs and games begin to freeze or stop working stably. In this case, the editors of Gizchina recommend switching to more efficient smartphones. At the same time, it is not necessary to choose expensive and flagship gadgets.
If the smartphone has stopped supporting existing versions of applications, and the manufacturer has not updated its software for a long time, you should consider buying a more modern device. Using apps and smartphone with an old version of the software puts the security of the user's data at risk.
The last factor that can encourage a user to switch to a new smartphone is called an old camera. Therefore, if the gadget shows a bad result even in daylight, it is worth paying attention to more modern models, according to experts.
Source: Port Altele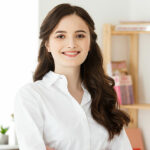 I'm Sandra Torres, a passionate journalist and content creator. My specialty lies in covering the latest gadgets, trends and tech news for Div Bracket. With over 5 years of experience as a professional writer, I have built up an impressive portfolio of published works that showcase my expertise in this field.