According to a verified insider nicknamed Ice Universe, Samsung has significantly improved the video recording capabilities of its upcoming flagship Samsung Galaxy S23 Ultra. In particular, he stated that the quality of portrait video shooting with background blur on the Samsung Galaxy S23 Ultra will be much better than its predecessor.
The new smartphone will be able to shoot portrait videos in 4K resolution at a frequency of 30 frames per second. At the same time, the predecessors record such videos in 1080p resolution at 30 frames per second. It was previously reported that the Samsung Galaxy S23 series can record normal videos in 8K resolution at 30 frames per second.
He also noted that Samsung not only increased the resolution in the Galaxy S23 Ultra's portrait video mode, but also improved the separation of the subject from the background and the quality of the background blur. It is not clear whether all these improvements are limited to the older model Galaxy S23 Ultra or if other models in the S23 series also have better portrait video quality. The informant said that the Samsung Galaxy S23 Ultra will have a good temperature control system.
Today, we're publishing Evan Blass' quality reviews of the Samsung Galaxy S23, Galaxy S23+ and Galaxy S23 Ultra. All three models, which will be equipped with an overclocked version of the Snapdragon 8 Gen 2 single-chip system, will be introduced next week, on February 1.
Source: Port Altele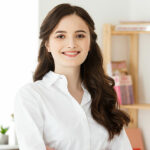 I'm Sandra Torres, a passionate journalist and content creator. My specialty lies in covering the latest gadgets, trends and tech news for Div Bracket. With over 5 years of experience as a professional writer, I have built up an impressive portfolio of published works that showcase my expertise in this field.