The iPiX case for the iPhone 13 and iPhone 13 smartphone lines (including Pro and Pro Max) has been successfully funded on Indiegogo. It has silicone bumpers that protect the phone from damage when dropped. Its features include front and rear LED strips that allow you to adjust the intensity of the lighting for both regular shots and selfies.
There's also an optional pop-up module that allows users to coat the phone's three lenses with one of four color filters, a polarizing filter, or a neutral density filter. The iPiX also includes a wirelessly rechargeable battery that powers the light. It can be used to increase uptime by 60%.
Magnets on the sides of the case allow you to attach the case to iron surfaces, hands or poles. There is a threaded hole if users prefer to place the device on a tripod.
The latest feature of iPiX is a complete USB hub equipped with USB-A, HDTV, SD, MicroSD and USB-C connectors that allow you to connect your iPhone to a PC, cameras and other data transfer devices. You can also use a TV or projector to view the footage.
According to the developers, the iPiX weighs 150 grams and since its backlight is controlled by a physical button on the body, no application is required to use it. The volume-financed innovation costs $150, with sales starting in April.
Source: Port Altele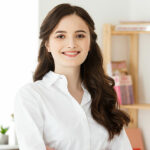 I'm Sandra Torres, a passionate journalist and content creator. My specialty lies in covering the latest gadgets, trends and tech news for Div Bracket. With over 5 years of experience as a professional writer, I have built up an impressive portfolio of published works that showcase my expertise in this field.