The camera's capabilities are 50-100 times greater than that of a regular smartphone camera, providing a previously unattainable level of detail.
Hi-tech camera issue
One of the most exciting aspects of the camera is that it can shoot 135 square centimeters of 3D video at 230 frames per second. However, the problem area of ​​development is data processing, as the camera generates a stream with a resolution of 5 gigapixels per second, resulting in terabytes of data in a matter of minutes. To solve this problem, the team developed special machine learning algorithms to efficiently process the data stream during video recording.
Scientists have already used the camera to observe a wide variety of organisms, such as free-moving ants, fruit flies, and the development of zebrafish from larva to adult. Details of the camera allow scientists to record new types of behavior and collecting previously unavailable information.
Camera display: watch the video
Why is this a really important development?
The potential applications of the camera are vast. It can be used to monitor large groups of objects such as cell cultures and detect changes long before they are detected by conventional instruments. It can also be used to detect fingerprints among art objects or to track forgeries.
The development of MCAM is a major breakthrough in photography and videography. The camera's level of detail and ability to capture 3D images and video will undoubtedly lead to new discoveries and achievements in various fields.
Source: 24 Tv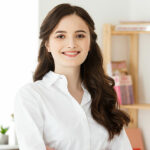 I'm Sandra Torres, a passionate journalist and content creator. My specialty lies in covering the latest gadgets, trends and tech news for Div Bracket. With over 5 years of experience as a professional writer, I have built up an impressive portfolio of published works that showcase my expertise in this field.