Lenovo is said to be downsizing its entire Legion gaming smartphone business, according to a post by user Maimai, who appears to be a certified Lenovo employee in the Chinese work community. The company has not yet responded to the allegations. The decision comes at a time when the gaming smartphone market is increasing competition and differentiation is waning. Details are here…
Numerous Lenovo employees, endorsed by both Maimai and Momo, claimed to have been fired. Some of these employees were transferred to other business lines, such as Lenovo's tablet division. Sina Tech said that between 50 and 100 employees are expected to be laid off, and those who sign a severance agreement within three days will receive some compensation.
Launched last August, Lenovo Legion Y70 was a popular product in the gaming phone market with Snapdragon 8+ processor, LPDDR5+UFS3.1 storage and 144Hz ultra high refresh rate display. However, the unique value proposition of gaming smartphones like the Legion series has dwindled as the high-end smartphones on the market become more and more capable of competing with dedicated gaming phones.
The gaming smartphone market has faced challenges lately, with other companies like Black Shark experiencing business challenges, including disruption of their capital chains and large-scale layoffs. While Lenovo's decision to cut the Legion gaming smartphone business has yet to be officially confirmed, rumors highlight the challenges gaming phone brands face in an increasingly competitive market.
Source: Port Altele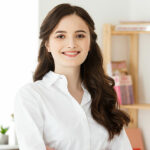 I'm Sandra Torres, a passionate journalist and content creator. My specialty lies in covering the latest gadgets, trends and tech news for Div Bracket. With over 5 years of experience as a professional writer, I have built up an impressive portfolio of published works that showcase my expertise in this field.