Citing their sources, the Wall Street Journal reported that Xiaomi and Lenovo have already closed their business in the Russian Federation.
This is despite the Chinese government's recommendation that Chinese companies continue to operate in Russia. But Xiaomi and Lenovo decided to do the opposite. They are probably afraid of Western sanctions that could block their access to US technology.
However, there has been no official statement from Xiaomi and Lenovo so far. But according to The Wall Street Journal, the supply of equipment has already been suspended. And what remains on the shelves of major Russian retailers is only what remains from warehouses.
Earlier, Canalys analysts stated that exports from the People's Republic of China to the Russian Federation fell 40% in March compared to February. The supply of smartphones fell by 2/3, base stations and even 98%. What happens next? One can only guess.
Source: GSM Info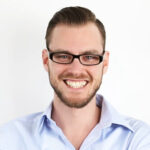 John Wilkes is a seasoned journalist and author at Div Bracket. He specializes in covering trending news across a wide range of topics, from politics to entertainment and everything in between.