It is already the absolute king of living rooms with the hours of entertainment it offers us with television, movies, series, sports, documentaries or programs. And if you like gaming, you'll likely enjoy connecting your console to the TV. But is this it? You can do so much more with your smart TV: Television is one of the least used devices in the home; It's not that we don't use it, it's that we don't use some of its existing functions enough.
Listen to music
A very interesting option unless you have a soundbar or sound system to play music Download apps like YouTube, Spotify or Amazon Music and listen to your favorite music through its speakers. If your television has an attentive audio offering (in which case it will probably be high-end), it is even better, but if not, it is still better than doing it from your mobile and the feeling will be more spatial.
Play
Yes, connecting the console is the traditional method of playing games via TV, but the truth is that you no longer need it nowadays, depending on your tastes and expectations. If you want to play you don't need more than an app and an internet connection.
So you can play by just downloading a game from the app store. casting games from mobile phones or other devices, and for years there have been initiatives like Stadia (DEP), Steam Link or Netflix games that bridge the gap.
One XXL frame or photo frame
In the past, television had only three states: on, off and standby, but today more and more manufacturers are combining these states. low power mode This not only minimizes energy consumption by adjusting the refresh rate and brightness, but also allows us to use the device's screen as a screen saver to decorate photos and works of art.
A great companion monitor
As you'll see below, your television can be a huge help, especially when it comes to remote work and productivity in general. Enough connect the television to our computer and configure accordingly to choose whether we want to duplicate the screen, extend it or, on the contrary, just use it. From here we will proceed as if it were any monitor connected to the computer.
video calls
Go ahead and for this tool you will need both: Make sure your smart TV has a camera or webcam that you can connect to.. So, to join meetings via a connection, all you need to do is access video calling applications such as Skype.
The best part is that in this way, we will free the screen of other devices to take notes and we will be able to see it in great detail.
A computer (with limitations)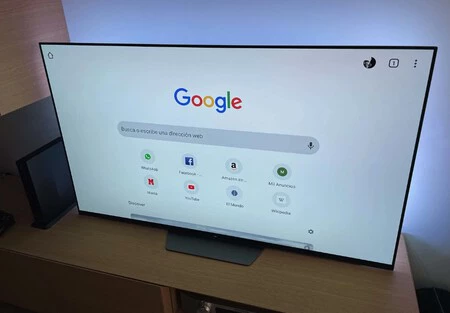 Your television is much more than a screen on which content is played: processor, storage and RAM so you can install applications And if you want it as a kind of computer, the key is to download a browser for smart TV.
Once downloaded and installed, it allows you to browse the Internet with a word processor or presentations, access online services, and even access certain tasks like the Google office suite. We already told you this You'll need a keyboard, and it's not the smoothest thing in the worldbut it helps get out of trouble.
Control your home automation
If you have a relatively new smart TV, definitely A voice assistant like Google Assistant or AlexaIt opens the door to arguably the largest and most popular commercial smart home ecosystems in existence, those of Google and Amazon.
In practice, this Voice commands with our TV for tasks like setting timers, answering questions, and even turning off lights or other connected devices.
via | ADSL Region
Cover | Photo by Marques Kaspbrak on Unsplash
On Xataka Home Page | The USB port on your smart TV is used for much more than watching content on external storage: five more useful uses
Source: Xatak Android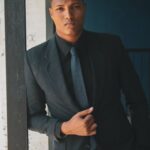 Ben Stock is a hardware enthusiast and author at Div Bracket. He provides comprehensive coverage of the latest hardware advancements, offering readers a technical and in-depth look at the newest products and trends.