During the last CES 2023 TCL has announced its mid-range smart televisions for this season, although it is slightly abandoning the premium sector, which, according to the manufacturer, will be announced later with a new series of large format or "XL" displays.
under the trade name QD-Mini LED (quantum dot miniLED technology) brand is now extra large diagonal These will soon reach the Spanish market at the most competitive prices.
QD-Mini LED X955 is the manufacturer's new flagship
The brand's biggest innovation for this new course is TV X955a real monster miniLED technology but this time it boasts a backlight control system using the FALD zone matrix. 5,000 different sectorsThis is almost 10 times more than current mid-range models.
It also promises to give a score on brightness with the figures it will achieve. 5,000 nits as they commented in the presentation. Thanks to QLED technology, TCL X955 will produce more than one billion colors and can cover 98% of the DCI-P3 color gamut.
Powered by AiPQ 3.0 processorIt will feature TCL's latest proprietary AI algorithms, HDR support and TUV Rheinland certification. It will also stand out with its features integrated sound systemA team that aims to make it unnecessary to buy a separate bar to watch movies.
In particular, as with TCL's most high-end models, the X955 features a powerful integrated audio system. Signed by Onkyowith configuration 4.2.2 channels and a power up to 160W Dolby Atmos compatible.
As for the design, we find frameless, ultra-thin stylized shapes, with a cable management system and diagonals to be reserved only for users. 85″ and 98″.
TCL C955 and C805, two new high-end mainstays
The brand announced that other models will come to its catalog as a complement to the X955 model. Two televisions focused on high-end and mid-high range offering a more limited price by reducing features in terms of control areas, brightness and diagonal.
The first of these is C955, also from the QD-Mini LED series but this time with him 2,000 regions FALD control compared to her older sister's 5,000. There will also be a sound system Signed by Onkyo but the maximum power is reduced to more than solvent ones 120 wattsCompatible with Dolby Atmos.
Will be available in different sizes 65″, 75″, 85″ and 98″ in the "global markets", but currently in Spain we will only be able to buy the largest models, namely the 85" and 98" models. However, during the presentation, the brand stated that the remaining sizes will arrive next year.
Another interesting model in the upper-middle segment is C805 televisionbrightness levels approx. 1,300 nits and lighting control zones 500 in 65 inch versionAlthough the gaming focus comes with a 144 Hz refresh rate compatible with VRR.
Will be available in different sizes in Spain 50″, 55″, 65″, 75″, 85″ and 98″.
TCL P745 is a mid-range product with huge dimensions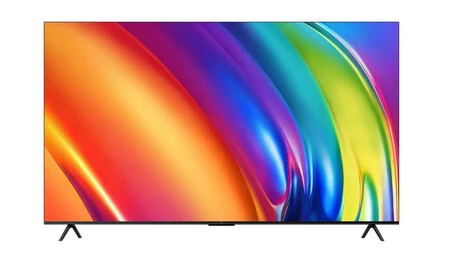 With its commitment to big inches, TCL also offers a more affordable range that will conquer our living rooms. It is P745 model with diagonals 85 and 98 inches.
This time we have HDR10 and HLG compatibility but the panel technology Direct LED With 'Wide Color Gamut' it should be expected to offer less dynamic contrast than its FALD brothers.
However, as the manufacturer states, this is a model. "designed for gamers"Game Master Pro 2.0 delivers a smoother, low-latency gaming experience with features like 144Hz native VRR refresh and up to 240Hz refresh in Game Accelerator mode.
Like other models, the 98P745 has these features: Google Smart TValong with Google Assistant and Alexa compatibility for hands-free control.
Price and availability
new televisions TCL miniLED It will be available in Spain from this week at the following official prices, depending on the range:
C805 model
50C805: 849 euros
55C805: 899 euros
65C805: 1,099 euros
75C805: 1,699 euros
85C805: 1.999 euros
98C805: 4,999 euros
Model P745
85P745: 1,299 euros
98P745: 2,499 euros
C955 model
85C955: 3,599 euros
98C955: 6.999 euros
TCL X955 Model
85X955: 4,599 euros
98X955: 7.999 euros
On Xataka Samrt Home Page | New TCL Smart TVs for 2023 arrive ready to conquer the middle class thanks to the latest QLED, miniLED and FALD features
Source: Xatak Android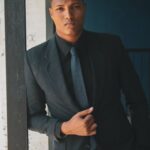 Ben Stock is a hardware enthusiast and author at Div Bracket. He provides comprehensive coverage of the latest hardware advancements, offering readers a technical and in-depth look at the newest products and trends.