Years ago I was at a friend's house and he turned on the TV and as soon as it was turned on I was amazed by some lights coming out from behind and reflecting on the screen. My curious mind didn't hesitate for a moment and I asked him what it was. He told me it was the Ambilight system. Specific to Philips TVs and this caused the lights to change depending on what was on the screen or what was heard.
From that moment it was clear to me and I knew my next TV would be one of them. After a few months my old Samsung TV "died" and then I remembered rear LED lights from my friend's TV. I was clear about this and started looking for a replacement for my old TV after my daughter broke the screen with a toy.
After digging through my budget (which wasn't much), I came up with this: Philips 50PUS7855 It's on sale at El Corte Inglés for just over 500 euros, and the experience of watching TV at home has never been the same for me from the moment I bought it. I used to be able to easily fall asleep while watching any episode of a series, but now the Ambilight system allows me to be completely immersed in the scene (hence a completely immersive lighting system) and I can endure entire episodes and movies.
I also think it is a system that makes watching television in the living room very enjoyable. Even though this TV I bought a few years ago has been discontinued, you can find many Philips TVs on the market that come with Ambilight, and below I'll show you some of them (from each series). , like that Discounted on Black FridaySo you can enjoy this cinema experience at home.
Philips PUS8118|50: One of the cheapest TVs with Ambilight
It's one of the cheapest Philips television models with Ambilight that we found on Amazon's Black Friday. While its normal price is 649 euros, it is now sold for 377.10 euros. 271.90 Euro discount with your purchase.
With Dolby Vision and Dolby Atmos, you'll enjoy a fully immersive experience at home. It is HDR10+ compatible and its panel is LED type. 4K Ultra HD resolution. Note that it also integrates Alexa, so you can control it by voice.
Philips 4K LED Smart Ambilight TV|PUS8118|50 Inch|UHD 4K
Today on Amazon — 377.10 € PcComponents ES — 399.99 €
renewed
Amazon ("Like New" Condition) — 375.21 €
*Some prices may have changed since last review
Philips 50PUS8818/12: The best TV with Ambilight in terms of quality and price
This mid-range Philips 50PUS8818/12 is a very good option to enjoy Ambilight at home. Its recommended price is 999 euros, but it is now on sale on Amazon during Black Friday for 569 euros, thus hitting its target. 430 euro discount.
It is a television that mounts a 50 inch diagonal LED panel and offers the following features. 4K Ultra HD resolution. The operating system it comes with is Google TV and its speakers offer 40W power. As for connections, there are four HDMI 2.1 inputs, Ethernet, two USB 2.0 ports, Bluetooth and WiFi.
Philips 4K Ultra HD Ambilight TV|PUS8818|50 Inch|UHD 4K
Today on Amazon — 569.00 € Electrom — 594.90 € El Corte Inglés ES — 599.00 € PcComponents ES — 999.00 €
*Some prices may have changed since last review
Philips 65OLED818: An ultimate Smart TV with Ambilight
It's already higher quality, but we found this model at an all-time low price at PcComponentes during Black Friday Philips 65OLED818It is offered for sale at a price of 1,599 euros compared to the official price of 2,499 euros. You can also get it on Amazon for the same price.
This television has a 65-inch OLED panel that offers 4K resolution and is compatible with formats such as HDR10+. Regarding sound, Dolby Atmos quality and 40W power. It is compatible with Google Assistant and Alexa, and the operating system it comes with is Google TV.
Philips Ambilight OLED808 164 cm (65 Inch) Smart 4K OLED TV
PVP in PcComponentes ES — 1,599.00 € Amazon — 1,599.00 € Electrom — 1,685.00 €
*Some prices may have changed since last review
More offers
Don't forget to subscribe Amazon Prime You have a 30-day free trial and can enjoy other services such as: Prime Minister Video. You can also try services like Kindle Unlimited anyone voiced.
On our channel you can always be up to date and informed about the main offers and news of Xataka Selección. Telegram or on our profiles excitement, Facebook and magazine Flipboard.
Note: Some of the links posted here are affiliate links and may generate profit.
Pictures | Fran León (Xataka Smart Home) and Philips
Xataka in Smart Home Selection | Echo Dot could become the epicenter of your smart home for little money
In Xataka Smart Home | Best soundbars: Which one to buy? Tips and suggestions
Source: Xatak Android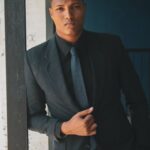 Ben Stock is a hardware enthusiast and author at Div Bracket. He provides comprehensive coverage of the latest hardware advancements, offering readers a technical and in-depth look at the newest products and trends.