Before this apparent dichotomy between Android and Apple, there were those who wanted to challenge these companies by releasing their own operating systems for mobile devices. We already know about Microsoft's attempts with Windows Phone and other manufacturers like Huawei with HarmonyOS (but in that sense the company had no choice). But there was also a company that wanted to create its own open operating system to challenge this duo: Mozilla and Firefox operating system.
When it comes to Firefox OS, it is essential to talk about mobile phones because this operating system started in this sector. But as soon as they saw the opportunity, they wanted to emulate what giants like Google or Apple did. Building a ready ecosystem for the Internet of Things. In this way, they decided to step into Smart TVs.
A shy transition to smart TVs
Firefox OS really had a pretty short lifespan. Although the operating system continues to receive contributions from the community, it has been completely discontinued. Started in 2013 through low quality terminals. In fact, in Spain Telefónica presented the first terminal with this operating system: ZTE Open. The software was accompanied by an app store developed by the Mozilla Foundation under the name Open Web Apps (later Firefox Marketplace). In addition to ZTE, LG Electronics, Huawei and TCL have pledged to release products with built-in Firefox OS. Many of these companies have released their own phones with the operating system in question.
That said, it was thanks to Panasonic that Firefox OS made the leap to commercial-grade Smart TVs and has seen its integration with models like the EZ1000. And through a fork of this OS-based company, Japanese company launches its first televisions with Firefox OS. This move was motivated by trying to improve the software of their televisions and forget about Smart Viera. However, after the operating system was abandoned in 2016, they removed all traces of Firefox from their TVs and renamed it 'Panasonic Operating System'.
The user experience with Firefox OS on TVs was pretty simple and featureless. In addition to Panasonic, the idea was that Firefox OS could also be deployed via HDMI dongles.aims to be the competitor of the almighty Chromecast. One example was Matchstick, a product that started with funding on Kickstarter that they had to cancel after several delays and refunded everyone who contributed to it.
While Firefox OS is a bold and interesting move on behalf of the Mozilla foundation, gradually lost steamand in less than five years there was no trace of this operating system.
Although the experience with operating systems in the smart TV segment is somewhat more fragmented than for mobile devices (Android TV, tvOS, webOS, Tizen OS, Fire OS), Companies like Google continue to put a lot of pressure on manufacturers when installing the software on their TV. We already found out after this agreement between Google and Amazon for television production with Fire OS. And any manufacturer looking to launch a Smart TV with Android TV has to comply with some of the company's very restrictive clauses.
The goal with Firefox OS was that it could be deployed in the open, but the lack of support from manufacturers and less and less support from the Mozilla foundation were key factors that led to the crash of this promising operating system.
Source: Xatak Android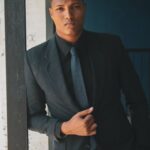 Ben Stock is a hardware enthusiast and author at Div Bracket. He provides comprehensive coverage of the latest hardware advancements, offering readers a technical and in-depth look at the newest products and trends.