Nearly a decade after the first curved TVs were introduced, there are almost no traces anymore. However, the same cannot be said in the monitor market, where we see its adaptation more accurate.
A few days ago, we wanted to review the history of this technology, explain what it consists of and how consumers are coping with the arrival of curved televisions in stores. Instead, in this article we will focus on a look back in time and analyze part of marketing campaigns Used by companies to promote their curved televisions.
TV marketing campaigns can be very aggressive
Curved TVs stood out too much at first. In the multimedia industry, when it comes to displaying content, when there is a change in format or a new concept, there is a long-running debate over whether the technology will eventually make its way to the market. There were several open fronts in this industry at the time, and nothing was clear: 3D, curved TVs and 4K. We know which one is consolidating in the market today, but the tremendous evolution in this area in the past has dealt a bit of a blow to the consumer.
Although many manufacturers in many industries implement aggressive marketing campaigns, Probably the place where the most confusion is created is in the TV market.. While, in theory, a curved television has numerous benefits, the use we have made habitual of has dug this technology's grave.
One of the manufacturers that made the most bets on curved televisions was Samsung, whose technology it unveiled during CES in 2013. From that year, the company devoted its entire soul to informing consumers about the advantages of curved televisions. .
Manufacturers wanted to bring the home theater experience with curved televisions.
You may remember the TV commercial that introduced the first curved UHD TVs. Hints: a colosseum and a father with his son in the center. If you don't remember, we left it right here. On-site Samsung uses the 'motto'besiege yourself', something like 'Surround yourself', implying this gain in points of view. However, even though we achieved this gain in viewing angles on a curved television, it was difficult to realize this in a real situation, as well as impractical.
LG marketed OLED panel technology in addition to curved televisions at the time. In various press releases, we've seen how the company talks about curved panels, and with a panel equidistant from the viewer's eyes, we "eliminate the distortion and loss of detail issues". This statement is not manufacturer specific and has been repeated over and over in each company's different marketing campaigns.
In other cases, we've seen how some manufacturers talk about this curvature. something meticulously worked out for the comfort of everyone in the room. This is Sony's case of unveiling the Bravia S90 television, where "the precisely calculated curve got us moving" while also providing "a realistic and comfortable viewing experience for everyone in the room."
An approach to the cinema experience
The producers wanted their panels to resemble slightly curved cinema screens so that front-row occupants could get a wider view and avoid looking into corners. In addition, the rationale for using curved screens in movie theaters is this: prevents arc distortion In addition to the fact that (at the ends) the image embodied by the projector will be equidistant from every point of the screen, so that the brightness and colors allow us to see better quality plates; that is, there are no dark or pale areas on the surface.
In LG's case, although they also introduced their curved televisions for a long time, They wanted to give more importance to OLED panel technologiesIt is used in many fields other than televisions, which are in force today. Despite being the first country to leave the curved TV market along with other manufacturers, South Korea seems to have made a quick comeback with LG OLED Flex, an auto-curling Smart TV. However, its use is more for gaming and not for cinematography as they have been betting in the past.
In 2017, several manufacturers offered curved televisions in their catalogs. Samsung was definitely the last to give up on this technology.In a market conquered by 4K resolution and OLED panels. It looks like we're facing a similar situation today, though fronts are focused on 4K, QD-OLED, 8K, MicroLED and more.
Source: Xatak Android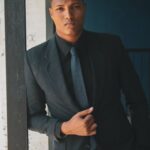 Ben Stock is a hardware enthusiast and author at Div Bracket. He provides comprehensive coverage of the latest hardware advancements, offering readers a technical and in-depth look at the newest products and trends.