The Smart TV industry is extremely competitive. In it we find numerous manufacturers and offers, so each company tries to distinguish itself from the rest. special technologies or features to attract the public.
We wanted to compile some of them in this article. best technologies and features features that we can find in some Smart TVs and that we want to see in televisions of all brands.
Samsung OneConnect
For several years now, some Samsung models have included the feature known as One Connect. This device Completely remove the cables from the TV leads to a completely independent external box. In this way, only the power cable will be connected to the television, along with the cable required for One Connect connections to be activated.
The One Connect box includes the typical connections we usually find on a smart TV these days, namely HDMI ports, USB, Ethernet, antenna, optical digital output and more. With One Connect, the furniture you place the TV on will be a little cleaner, which it will be easier for you to connect your external sources Without having to move the TV.
Philips Ambilight
Perhaps one of the most iconic features of Philips TVs in recent years is the Ambilight system. This technology synchronizes the backlight of your televisions with what is seen on the screen, a more immersive view and extending the lighting outside the TV.
There are methods to get your own Ambilight with third-party devices. But it's more appealing that the font doesn't need a camera to capture its color, so we'd like to see this technology in other brands as well.
Android universality
One of the biggest advantages of having Android TV as the operating system on your television is the possibility to enjoy it. one of the largest app catalogs. In fact, due to the DNA of the system, most of the mobile apps can also be run on the TV if Android TV is present.
This great compatibility is something not seen in other operating systems like TizenOS, webOS and so on. That's why many users buy an HDMI dongle or TV Box to expand their multimedia and entertainment centers. For those who do not have an Android TV, it would be ideal to have the possibility to install any application without knowing which operating system we are using.
Xbox and GeForce Now Apps
The streaming game is an option that attracts more users each time. And that's the probability the ability to play hundreds of games without the need for a console or PC It's still something that works better in our imagination than it does in practice, but there is already great progress in this regard. An example would be the dedicated Xbox app for the latest Samsung TVs or Geforce Now on this or the latest LG models as well.
With these applications, we can access a catalog of hundreds of games without the need for a console or computer connected to the TV. Everything works depending on an Internet connectionand we only need to plug in a controller to start playing. Currently, these apps are exclusive to the latest Samsung or LG televisions, but if they were expanded to more Smart TVs they would be a great addition, which is already being worked on.
Keep listening to TV sound with screen off
Perhaps one of the least appreciated features of LG's latest TVs, You can turn off the TV screen and still listen to the sound from speakers or a soundbar. In this way, if you have a powerful sound system connected to the TV, but you do not want the panel to open because you find it unnecessary, you can do this by simply using the option to turn off the screen from the screen. Energy saving settings of your LG television.
This option is also available on some Samsung TVs, but it would be great if we could see this feature on TVs from other manufacturers. This way we were able to take advantage of the speakers on the TV without having to turn it on to play music.
modes photo in photo among sources
Watching a TV show while playing a video game or having a video in the background while surfing the web, all on one screen. It is typical for a computer, as it is often a much more versatile piece of equipment than a TV. However, it is also a reality on some televisions.
In webOS 22 this feature is available although limited to a single HDMI source and one live TV channel. This is also possible with the MultiView feature available on some Samsung TVs. Being exposed to constant stimuli is already a part of the human being and it would be very beneficial to have this opportunity on other televisions.
A TV that acts as a giant smart speaker
As always, the vast majority of current Smart TVs have a smart voice assistant like Alexa or Google Assistant. However, to use it, you must have the screen on and use the remote control or the TV's microphone (if applicable).
LG has added a very interesting function focused on home automation to its webOS 22 operating system: Ability to wake up the TV and act as a smart voice assistant without the need for the panel to be active. This feature may encourage many users to interact with the TV in a different way, so it can be a great addition to other TVs.
Simultaneous HDR10+ and Dolby Vision support
These are the most well-known HDR formats with dynamic metadata, and although the first one is more commonly seen on Samsung TVs, Dolby Vision is a type of HDR included by multiple manufacturers and within a certain price range (it's also a paid standard for companies).
While they perform similarly, i.e. by changing the image parameters in real time (tone mapping) to achieve better lighting in each scene, we believe the more choices you give the user, the better. manufacturers like Philips Includes both HDR10+ and Dolby Vision in many of the TV series, very complete televisions in this sense. It will be very beneficial for the user if this trend reaches other producers as well, as there will be more ways to play the content in high dynamic range through their favorite streaming platforms.
frame rate matching
This is a feature we're starting to see more and more. And it should accompany them along with the high frequency panels. a technology that synchronizes the frequency of the panel with the frame rate of the content. In video games this is achieved through VRR (Variable Refresh Rate) thanks to technologies such as NVIDIA G-Sync or AMD FreeSync.
However, this is also very useful in movies and TV shows as they are usually produced at 24 frames (with the exception of some titles like Avatar 2, The Hobbit and others). In this way, to lower the frequency of a panel from 60 Hz to 24 Hz (or 48 Hz as doubling the frequency gives the same effect) 'frame rate matching'. This is available on most TVs and is therefore more recommended. view content via the TV's own apps than an HDMI dongle or TV Box. However, Google TV, Apple TV or Fire TV Stick 4K and the latest version of Android 12 on Chromecast support framerate matching.
is a feature should be more standardized, because in this way we avoid minor imperfections or display errors that usually occur when the movement of scenes is out of sync. If we are watching a movie or series on a streaming platform this should be particularly compatible and nowadays there are times when this is not always the case.
Source: Xatak Android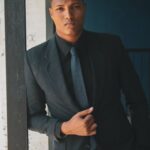 Ben Stock is a hardware enthusiast and author at Div Bracket. He provides comprehensive coverage of the latest hardware advancements, offering readers a technical and in-depth look at the newest products and trends.