Last year we were able to see the launch of LG's first QD-OLED televisions, a technology powered by Samsung that would make things very difficult for the W-OLED panel we've known all these years. It was undoubtedly a huge development in terms of panel technologies and this year It is designed to further increase its efficiency and brightness. with next-generation QD-OLED panels.
We could see new QD-OLEDs at CES 2023, an exhibition that shows us important innovations in the audio-visual industry. We were even able to compile the most impressive televisions shown at the Las Vegas event in one article. CES is also a great showcase for the future, and some of the privileged ones will have it if it goes into production. would be a very dangerous competitor for OLED as we know it. we are talking about technology nanoLED From Nanosys.
Technology so innovative you want to keep it a secret
I know what you're thinking. MiniLED, MicroLED, NanoLED… Every year we discover a new panel technology, add a prefix to the term LED, and finally we are surprised by the possibilities it offers and we discover once again that OLED remains the best technology today. brings the image quality to the user. Again, NanoLED has nothing to do with the operation of conventional LEDs we've seen so far.. While the name may be more than extensible, the technology is really interesting and has all the potential OLED has to offer.
Nanosys demonstrated behind closed doors during CES 2023, only a prototype about six inches in size is shown. The technology is so secretive that the company has asked anyone who sees it for the first time to blur images if they are shared on social networks, and it also banned video recording.
Quantum dots will produce light and the colors red, green and blue from direct electrical impulses.
NanoLED differs from the behavior of LCD-LED and OLED panels in several respects. To begin with, it is a technology that uses self-emitting diodes such as OLED. Again, NanoLED uses electrical pulses, not light, to excite and illuminate the diodes.so they take advantage of a phenomenon known as electroluminescence.
The electrical impulses will be responsible for stimulating a matrix of quantum dots for direct light emission (RGB). In this way, there will be no need to have a panel with LED diodes behind it to produce blue light, but instead Quantum dots will produce light and colors red, green and blue from direct electrical impulses..
According to the manufacturer, the NanoLED panels will offer up to 50 times higher brightness than OLED, while still maintaining perfect blacks and a much wider viewing angles and color gamut.
theoretically this is will greatly increase the efficiency of the panels, it also makes them much thinner. They may also be cheaper to manufacture, as they are easier to manufacture due to the absence of other components.
NanoLED panels will also offer image quality at least equal to QD-OLED. Moreover, they would be highly scalableBeing able to produce small and very efficient screens for virtual reality helmets, dimensions for mobile phones or huge panels for televisions.
Technology It has nothing to do with the size of the diodes placed in each pixel., as in MiniLED and MicroLED panels with smaller LEDs to increase pixel density and offer greater contrast and brightness. In this case, the prefix 'Nano' refers to the company that owns the technology (Nanosys).
NanoLED will offer a multitude of possibilities in a wide variety of industries. And this technology will allow these panels to be printed without the heat required by other "printable" technologies, while also adapting to any curvature.
At the moment, the only real test where the benefits of this technology can be validated is with the six-inch prototype we're talking about, so everything shows There are still a few years until we see NanoLED go into production..
via | CNET
Source: Xatak Android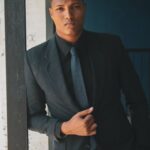 Ben Stock is a hardware enthusiast and author at Div Bracket. He provides comprehensive coverage of the latest hardware advancements, offering readers a technical and in-depth look at the newest products and trends.