Amazon also wants to enter our halls, and the best way to do so is with Smart TV. TV series with Fire TV operating system.
Two families come. Coming for the main part Omni QLED series and for those who want something cheaper, they also launched the new series. Fire TV 4 and Fire TV 2. The two series we already know will reach more countries, including the UK, Germany and Mexico.
Amazon Fire TV OmniQLED
The Omni QLED television series represents the highest quality in the brand. Display models Runs in 4K resolution on QLED panel In addition to Dolby Vision IQ, HDR 10+ is compatible with image enhancement systems such as Adaptive and Adaptive Brightness.
Models we know 65 and 75 inches add another 55 inches. All are models with up to 96 dimming zones (FALD). The new models also have an adaptive brightness function that automatically adjusts to ambient light for the best viewing experience.
The Omni QLED series has a system that causes the screen to turn off, improve integration into home decorby displaying a range of artworks that also vary based on factors such as time of day, temperature, weather, and more. They will also be able to view information that includes news, calendar appointments or reminders.
Amazon Fire TV 4 and Fire TV 2
One step down is the Fire TV Series 4 series, which also allows access to 4K UHD resolutions and deals with televisions with: HDR10 and HLG compatible. Models can now work with LCD LED panel and also with Dolby Digital Plus audio.
These serials Includes Alexa voice remote control so that different actions can be executed with Alexa, thereby interacting with other elements of the connected home. They also have Alexa widgets that can be used to access the calendar or any other day-to-day information in the previous case.
In the cheapest format, it is the Fire TV Series 2 series.. TVs that come in 32 and 40 inch sizes. In this case, these are models that use two types of resolution, as 32 inches offers 720p resolution while 40 inches allows 1080p.
The entire line of Series 2 Supports HDR 10, HLG and Dolby Digital Audio. And as in the previous cases, they are compatible with voice control with Alexa.
Price and availability
Fire TV Omni QLED series, 55, 65 and 75 inches. The 55 model will go on sale in Mexico on March 22 and deliveries will begin on May 11. The other two dimensions will come later. The Fire TV Series 4 series will be available on the following dates: 43, 50 and 55 inch sizes and the new Fire TV Series 2 series, 32 and 40 inch sizes.
via | TechCrunch
Pictures | Amazon
on Xataka SmartHome | I bought a high end TV and that's all I do right out of the box
Source: Xatak Android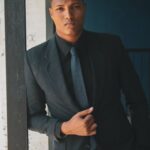 Ben Stock is a hardware enthusiast and author at Div Bracket. He provides comprehensive coverage of the latest hardware advancements, offering readers a technical and in-depth look at the newest products and trends.