As we mentioned earlier in February, Haier was entering the field of Smart TV in our country. And it does so largely because among its four new models there is also An array with OLED panels and others with HQLED screensIt is an alternative to the well-known QLED from Samsung and other manufacturers.
Haier has already made available to all users all information about its new televisions. Moreover, possible to catch them, so we also know the prices and features of the S9, S8, P8 and K7 models. Since each of these models is in a different price range, Haier wanted to please the public with these four new televisions.
Smart TV Haier, technical sheet
| | better s9 | better s8 | better p8 | better k7 |
| --- | --- | --- | --- | --- |
| panel | 4K OLED, 120Hz | 4K HQLED, 60Hz, Direct LED | 4K HQLED, 60Hz, Direct LED | 4K LCD-LED, Direct LED, 60Hz |
| dimensions | 65 inches | 55 and 65 inches | 58 and 65 inches | 43, 50, 55 and 65 inches |
| hdr | Dolby Vision, HDR10 | Dolby Vision, HDR10 | Dolby Vision, HDR10 | HDR10 |
| OS | android tv | android tv | android tv | android tv |
| sound | 2 x 10W, Dolby Atmos | 2 x 13 W + 2 x 15 W, Dolby Atmos (front speakers) | 2 x 13W + 2 x 15W, Dolby Atmos | 2 x 10W, Dolby Audio |
| connection | 3 x HDMI 2.1 eARC, 2 x USB 2.0, optical digital output, Ethernet, Bluetooth 5.1, WiFi | 3 x HDMI 2.1 eARC, 2 x USB 2.0, optical digital output, Ethernet, Bluetooth 5.1, WiFi | 3 x HDMI 2.1 eARC, 2 x USB 2.0, optical digital output, Ethernet, Bluetooth 5.1, WiFi | 4 x HDMI 2.1 ALLM, 2 x USB 2.0, optical digital output, Ethernet, Bluetooth 5.1, WiFi |
| price | 1.999 € | 777 € (55 inches) | 599 € (58 inches) | 349 € (43 inches) |
Panels for all audiences
It's not the first time the company is marketing televisions in its product catalog. In fact, it has already sold models in Asia, America and Eastern Europe. But on this occasion there is also the arrival of new models in Spain.
Surprisingly, the company has grilled all the meat in great models. On one side is the S9, The ultimate range that mounts a 65-inch OLED panel4K resolution and refresh rate up to 120 Hz.
The television has an almost frameless design and a central base. Since it complies with the VESA standard, it can also be hung on the wall if the user wishes.
Another great feature is the support of Dolby Vision as a high dynamic range format, although it is also compatible with HDR10; the latter is the minimum required for a television when known to be HDR compatible.
It is a bit far from other companies in terms of sound, because we find a system with up to 20 W RMS power and compatible with Dolby Atmos. Of course, the company emphasizes its compatibility with HDMI 2.1, a port that will guarantee maximum performance when transmitting an audio signal and especially video.
Both this television and all the televisions that Haier launched in Spain It has Android TV as the operating system.. This means, among other things, that we will have access to a large catalog of apps from the Play Store, compatibility with Google Assistant as a voice assistant, and access to all kinds of streaming platforms for watching TV shows and movies.
One notch down is the Haier S8 TV, which has replaced the S9's OLED panel to offer an HQLED display, namely a quantum dot LCD-LED panel.
The dimensions of this model are 55 and 65 inches, and its panel offers Direct LED backlighting, so it will not have advanced local dimming control like televisions with FALD technology. Of course, here we once again have Dolby Vision as the main HDR format.
Although this television has an advantage over the S9, the refresh rate also drops to 60 Hz. And this sound system much more advanced, with a front bar that reaches 56 W RMS power. It also supports Dolby Atmos just like the S9.
As for other features, the television is very similar to the model mentioned above, compatible with Android TV and HDMI 2.1 and eARC ports to guarantee the highest quality transmission of audio and video signals.
Although different in design, the P8 is very similar to the Haier S8 in terms of technical features. Here we continue to have a 4K HQLED panel with a frequency of 60 Hz and 58 and 65 inch models. But here we omit the S8's more advanced sound system and front-facing speakers. However, the RMS power is the same as its older sister, 56 W. The TV is also compatible with Dolby Vision and Dolby Atmos.
Finally, Haier offers its cheapest television, the K7, which offers 43, 50, 55 and 65 inch models. Here we find a traditional LCD-LED panel with 4K resolution and Direct LED backlight.
The panel of this television also gives Dolby Vision and the sound system is 20 W total RMS power. Yes definitely, we can still enjoy Android TV and HDMI 2.1 ports fixed on all models from Haier.
Price and availability
Televisions can already be purchased at MediaMarkt, which is currently the only official provider where you can buy their televisions.
S9 price 1.999 €, available in 65 inches only. On the other hand, which is part of the S8 777 euros In the 55 inch version. And P8 under one step can be obtained at 599 euros The price of the K7, which is the cheapest TV of the company in its 58-inch model, starts from 100 TL. 349 euros In the 43 inch version.
More info | haier
Smart Home on Xataka | Best apps for Android TV: get the most out of your Smart TV and expand its possibilities
Source: Xatak Android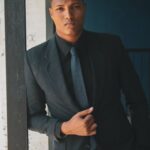 Ben Stock is a hardware enthusiast and author at Div Bracket. He provides comprehensive coverage of the latest hardware advancements, offering readers a technical and in-depth look at the newest products and trends.